Best private high schools in Alabama
Published 3:10 pm Friday, April 21, 2023

Monkey Business Images // Shutterstock
Best private high schools in Alabama
Private schools, in some form, existed long before the concept of free public education in America. Students were often educated through church-sponsored programs, private tutoring, and boarding schools. Public schools on a large scale were proposed by Horace Mann in the 1830s. The concept gained momentum, and by 1870, nearly 80% of kids aged 5 to 14 were enrolled in public schools. Today, according to the most recent enrollment data, about 4.7 million students—or 10% of students enrolled in kindergarten through grade 12—are enrolled in private schools.
Private schools are widely marketed as a better option when compared to public schools, and private school proponents will often point to standardized test scores to substantiate this claim. While private school students have consistently outperformed public school students on standardized tests, recent studies have shown private schools themselves are not the primary driver of success, nor are standardized tests the most accurate measure of student well-being.
Researchers have found that student success is more directly related to family attributes, like having parents who graduated from college, and higher incomes—more common amongst private school students than public school students—than simply whether the students attended a public or private school.
Still, private schools provide unique advantages and opportunities like smaller class sizes, more individualized instruction, and greater curricular flexibility. To better understand how private school offerings vary across the country, Stacker compiled a list of the best private high schools in Alabama using 2023 rankings from Niche. Niche uses eight weighted factors for its rankings. A majority of the score is based on academics and grades, but other factors include culture and diversity, health and safety, clubs and activities, resources, and surveys of parents, teachers and students.
Editor's note: The original article had inaccuracies when multiple schools in Alabama had the same name. In most of these instances, the wrong data was displayed in the ranking. Stacker sincerely apologizes for the errors.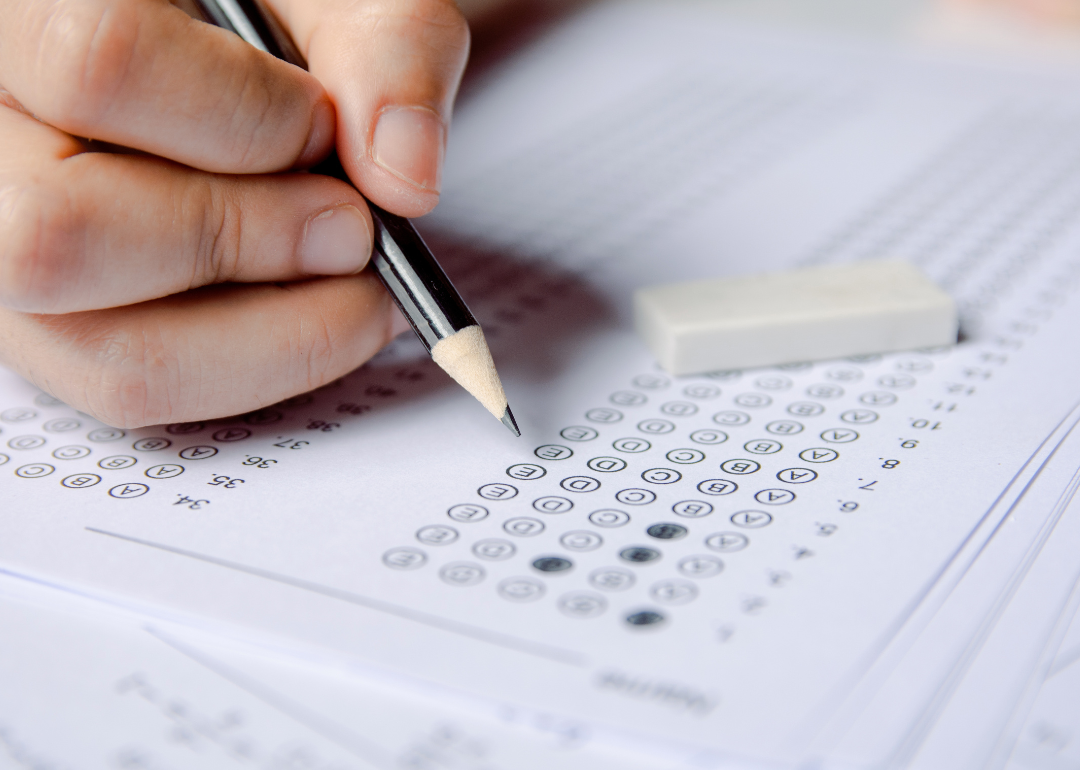 Achira22 // Shutterstock
#30. McGill-Toolen Catholic High School
– City: Mobile
– Enrollment: 1,185 (13:1 student to teacher ratio)
– Niche grade: A-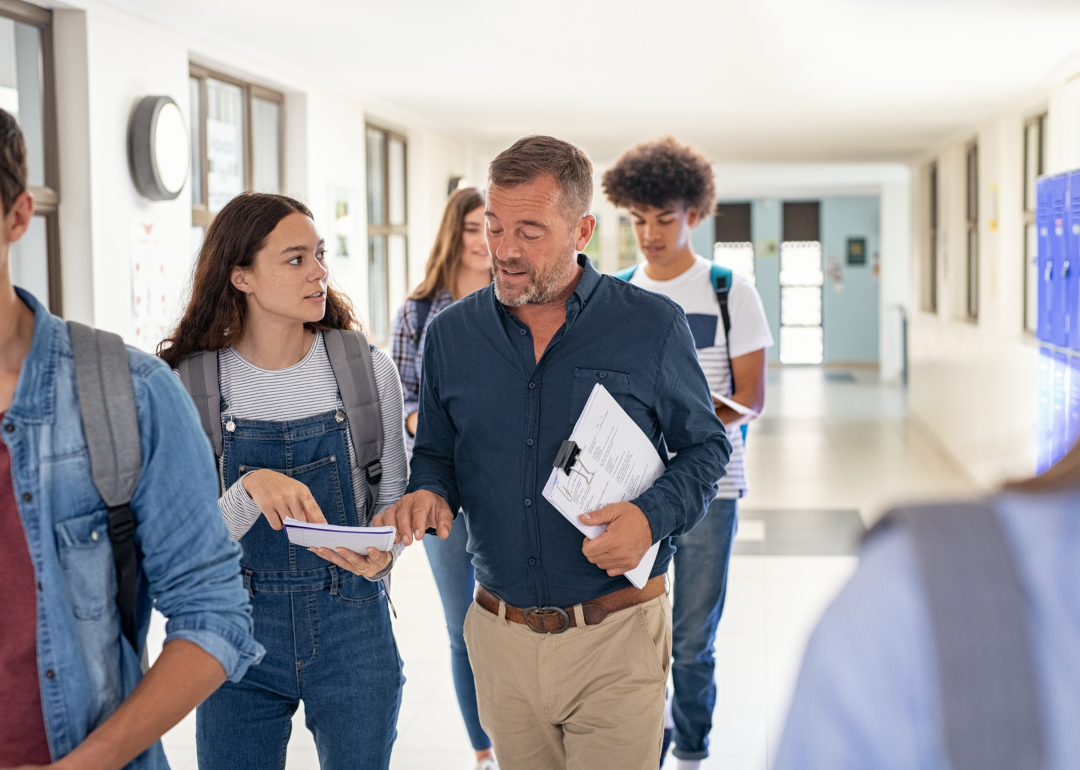 Ground Picture // Shutterstock
#29. Evangel Classical Christian School
– District: Alabaster
– Enrollment: 345 (7:1 student to teacher ratio)
– Niche grade: A-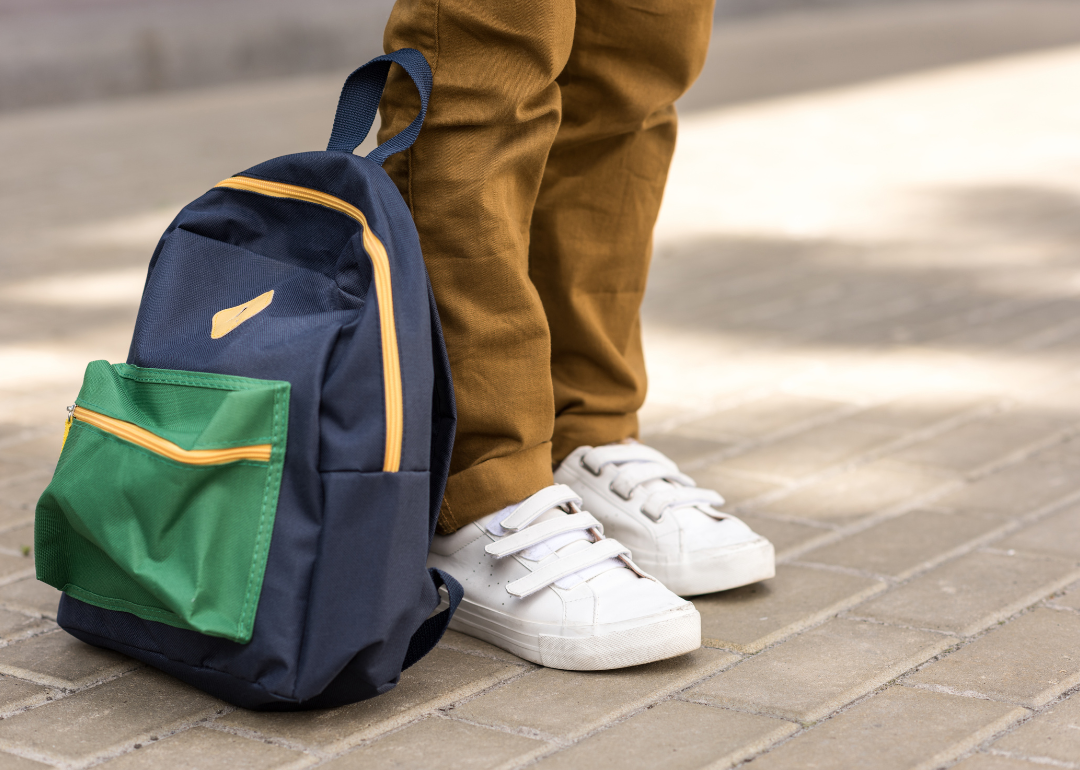 LightField Studios // Shutterstock
#28. Valley Fellowship Christian Academy
– City: Huntsville
– Enrollment: 304 (11:1 student to teacher ratio)
– Niche grade: A-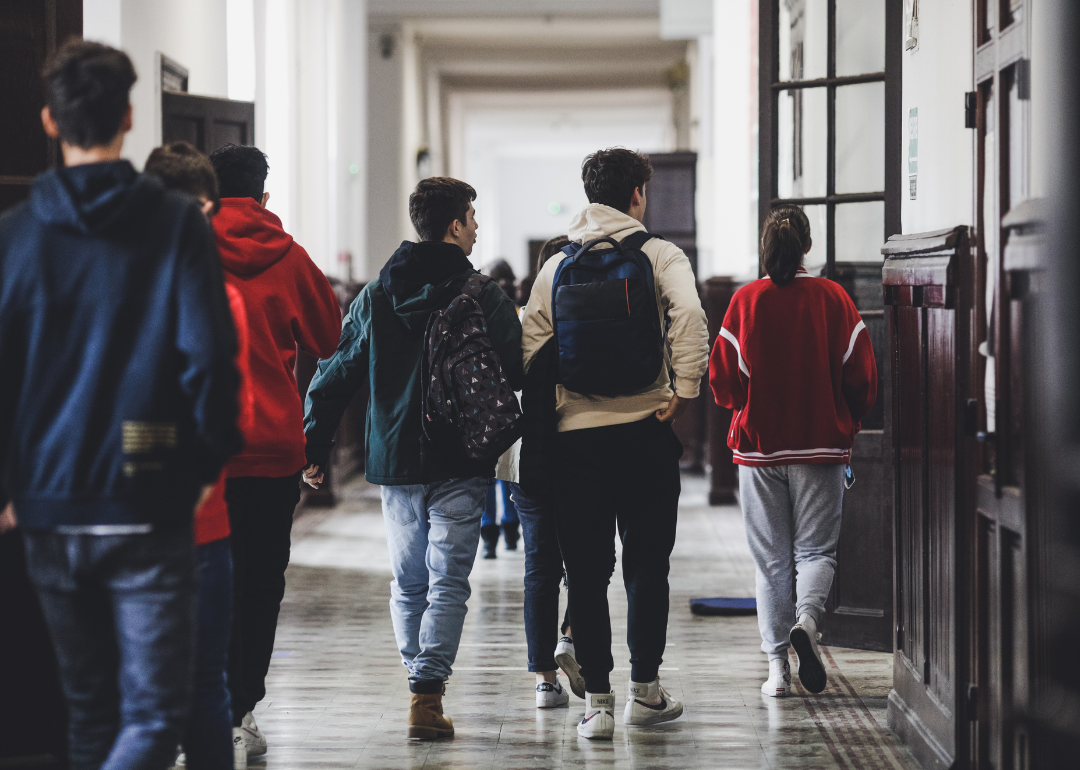 Mircea Moira // Shutterstock
#27. Alabama Christian Academy
– City: Montgomery
– Enrollment: 788 (13:1 student to teacher ratio)
– Niche grade: A-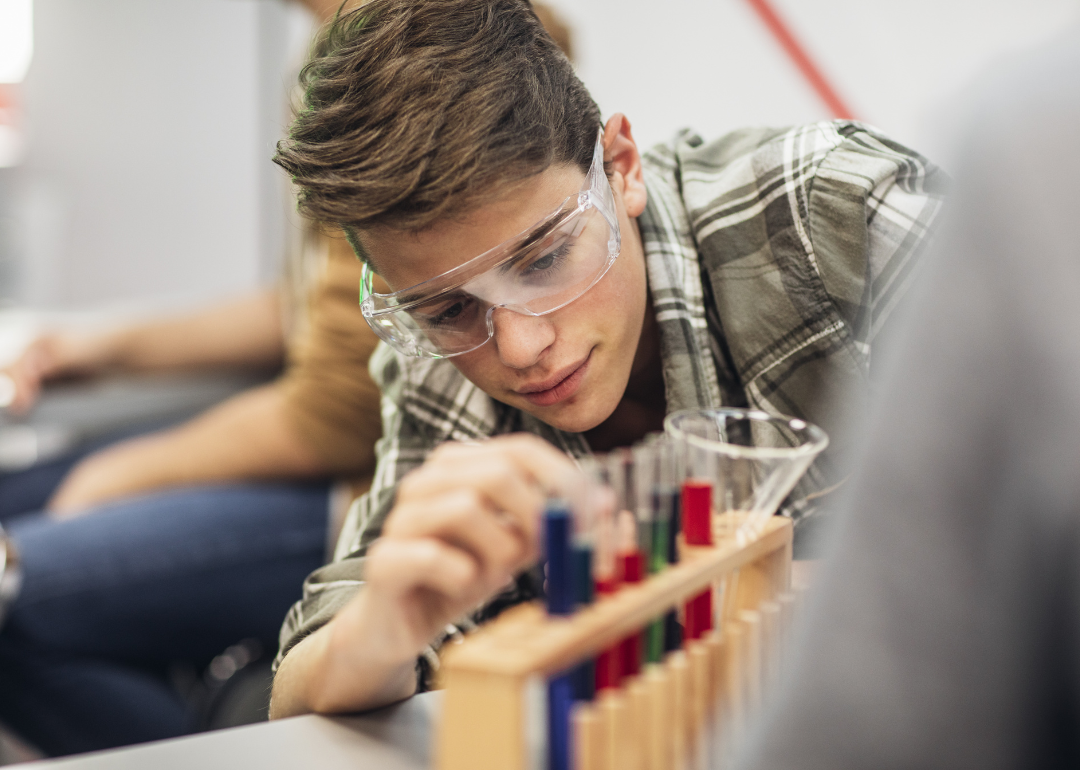 LStockStudio // Shutterstock
#26. Lee-Scott Academy
– City: Auburn
– Enrollment: 759 (11:1 student to teacher ratio)
– Niche grade: A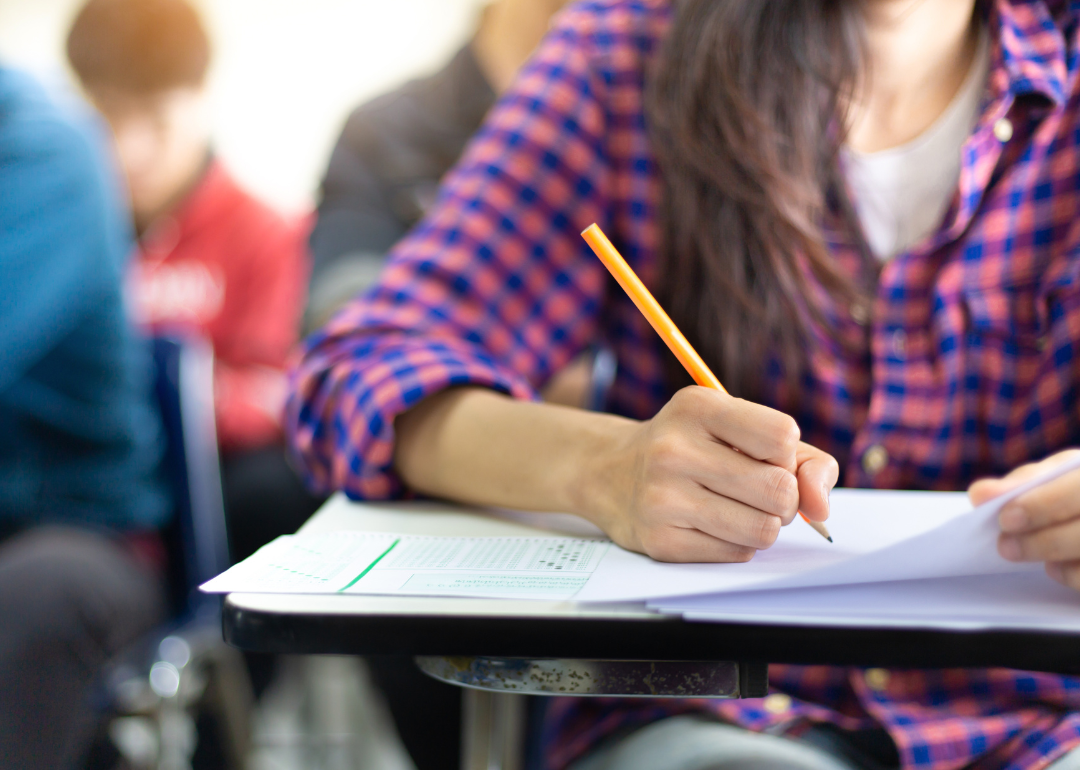 panitanphoto // Shutterstock
#25. Shoals Christian School
– City: Florence
– Enrollment: 254 (9:1 student to teacher ratio)
– Niche grade: A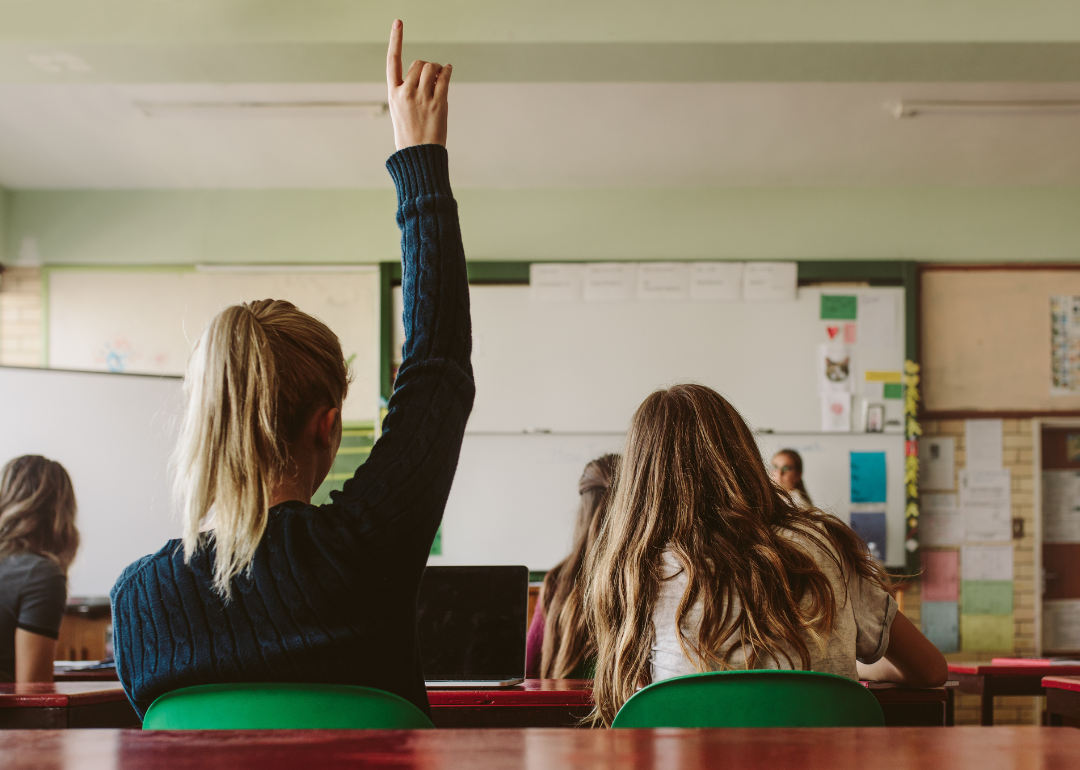 Jacob Lund // Shutterstock
#24. Providence Classical School
– City: Huntsville
– Enrollment: 171 (9:1 student to teacher ratio)
– Niche grade: A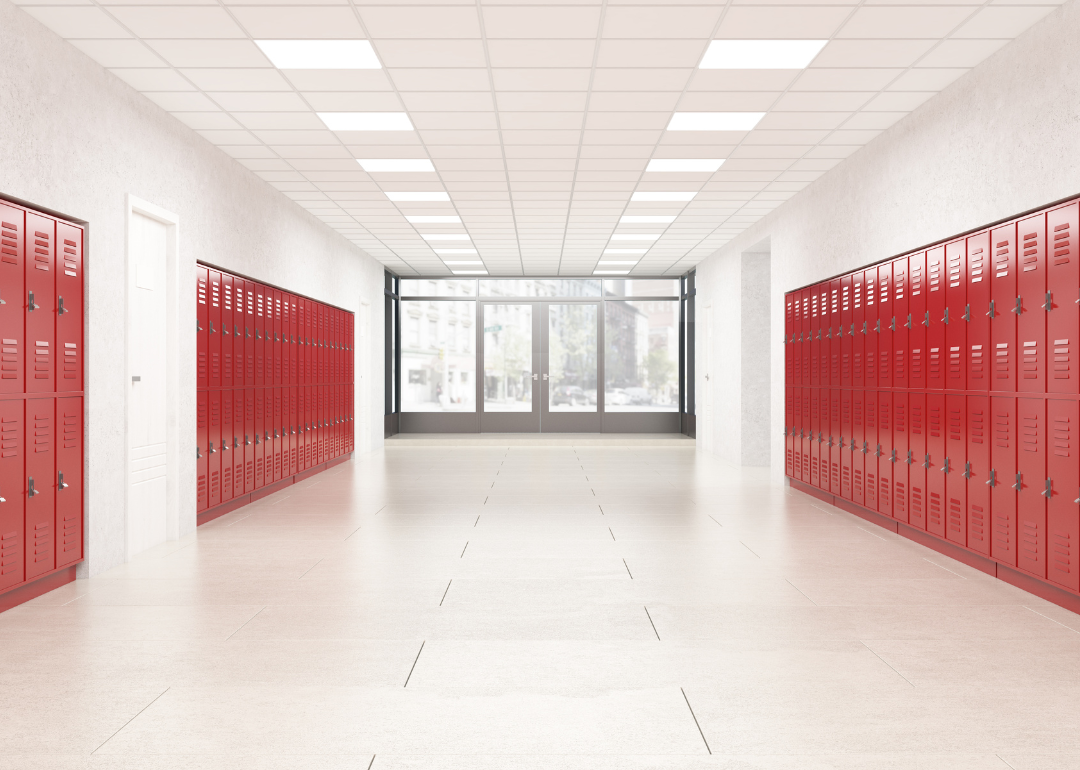 ImageFlow // Shutterstock
#23. Madison Academy
– District: Madison
– Enrollment: 840 (11:1 student to teacher ratio)
– Niche grade: A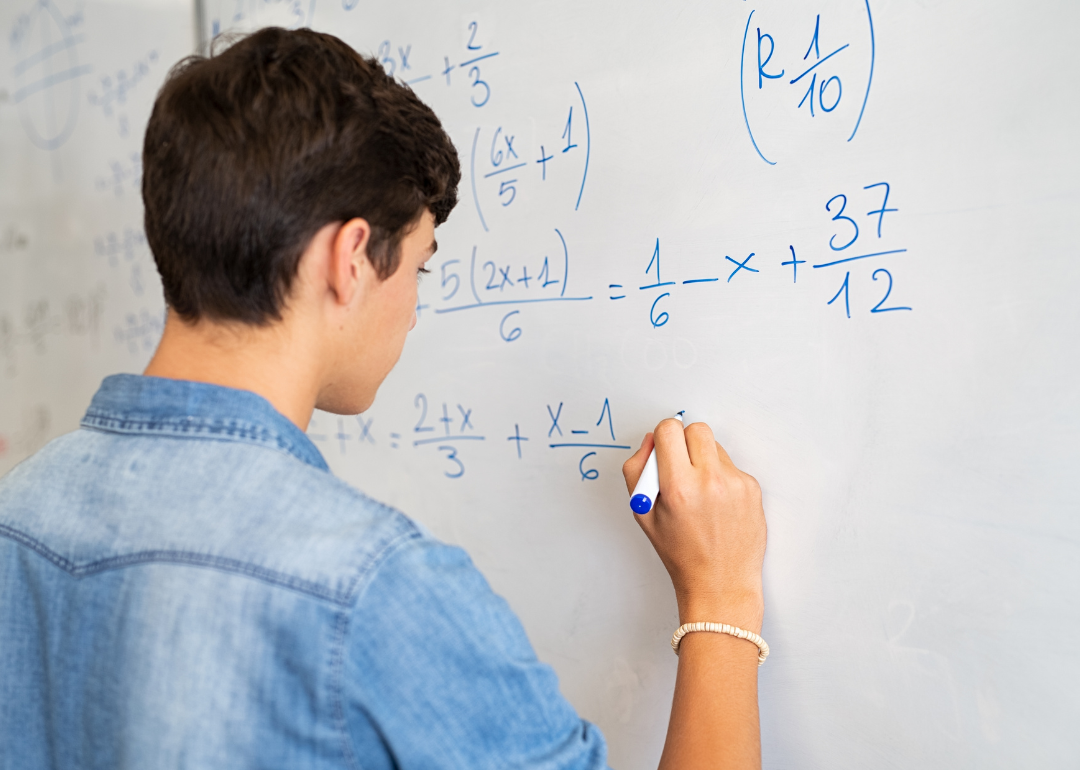 Ground Picture // Shutterstock
#22. Springwood School
– District: Lanett
– Enrollment: 255 (10:1 student to teacher ratio)
– Niche grade: A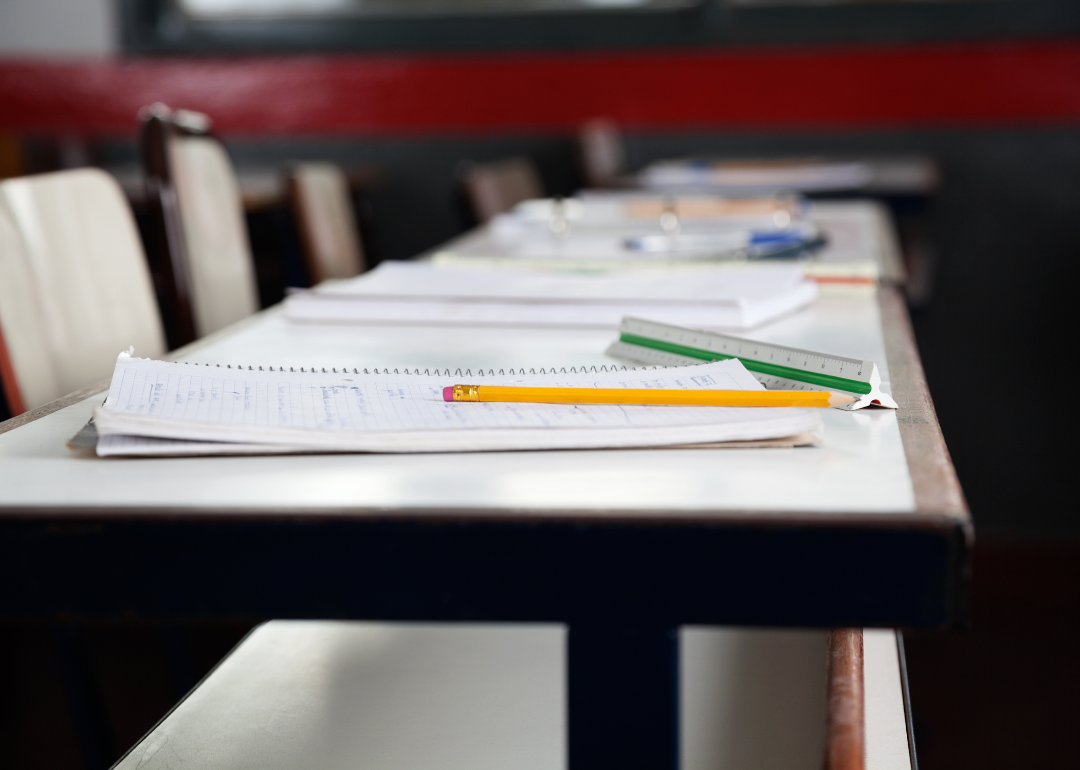 Tyler Olson // Shutterstock
#21. Mountain View Baptist School
– City: Birmingham
– Enrollment: 106 (10:1 student to teacher ratio)
– Niche grade: A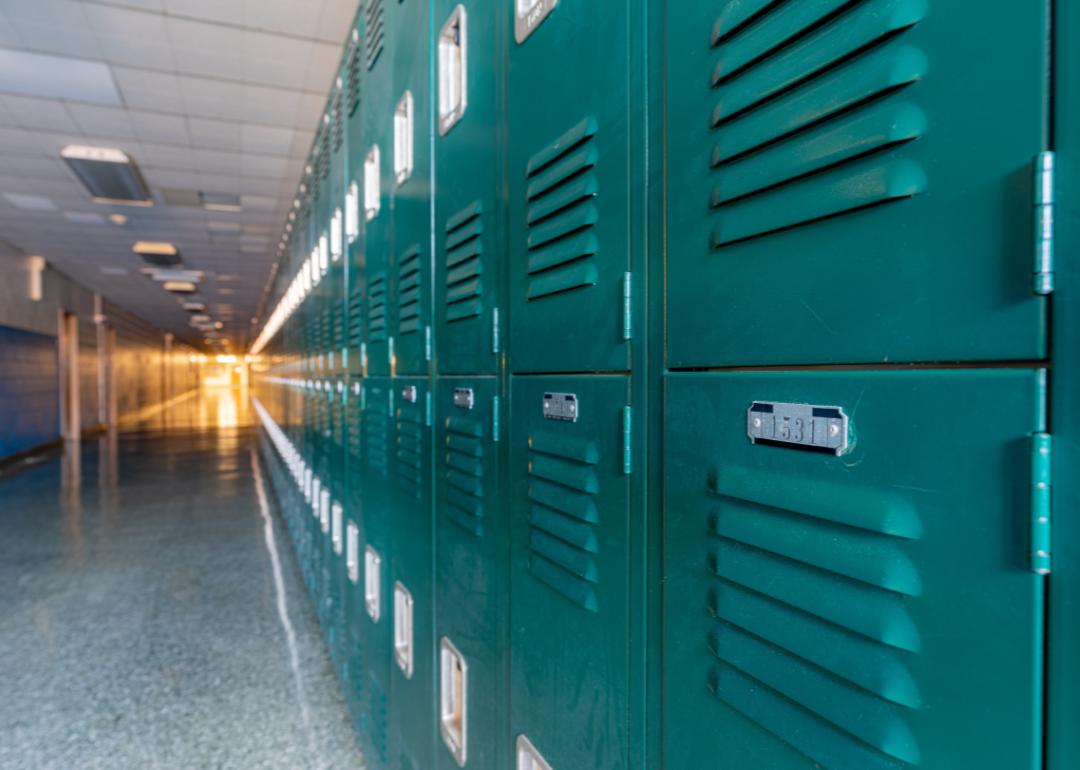 SEALANDSKYPHOTO // Shutterstock
#20. Whitesburg Christian Academy
– City: Huntsville
– Enrollment: 849 (8:1 student to teacher ratio)
– Niche grade: A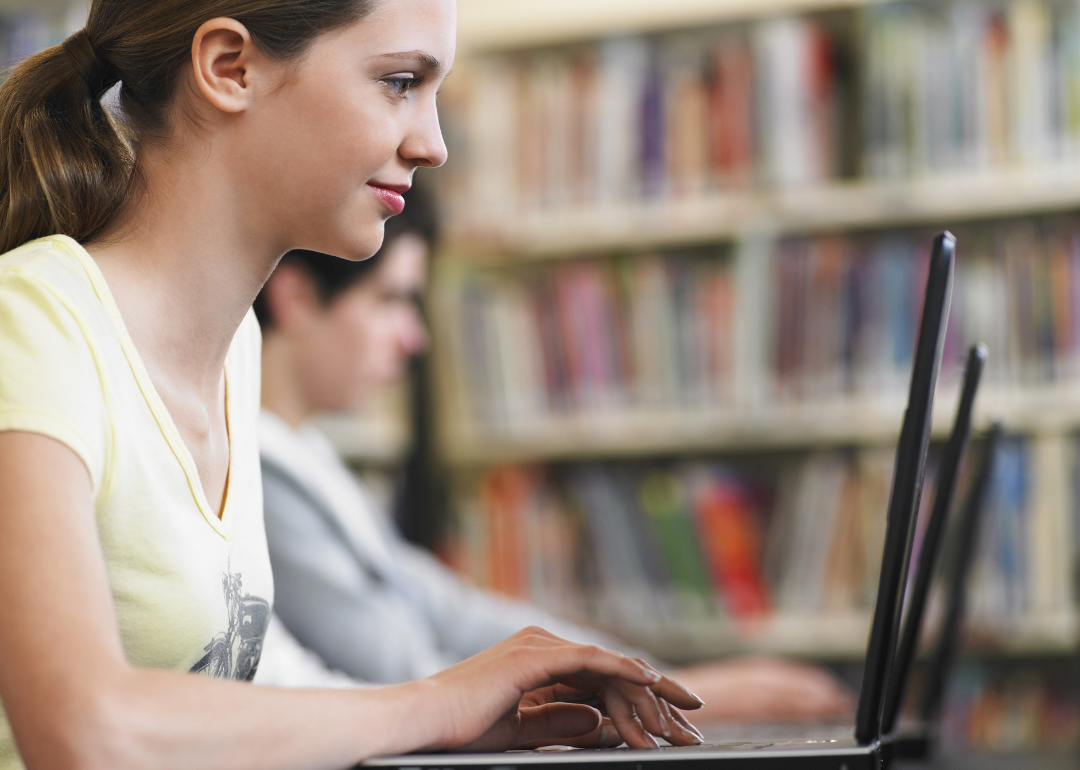 sirtravelalot // Shutterstock
#19. John Carroll Catholic High School
– City: Birmingham
– Enrollment: 532 (13:1 student to teacher ratio)
– Niche grade: A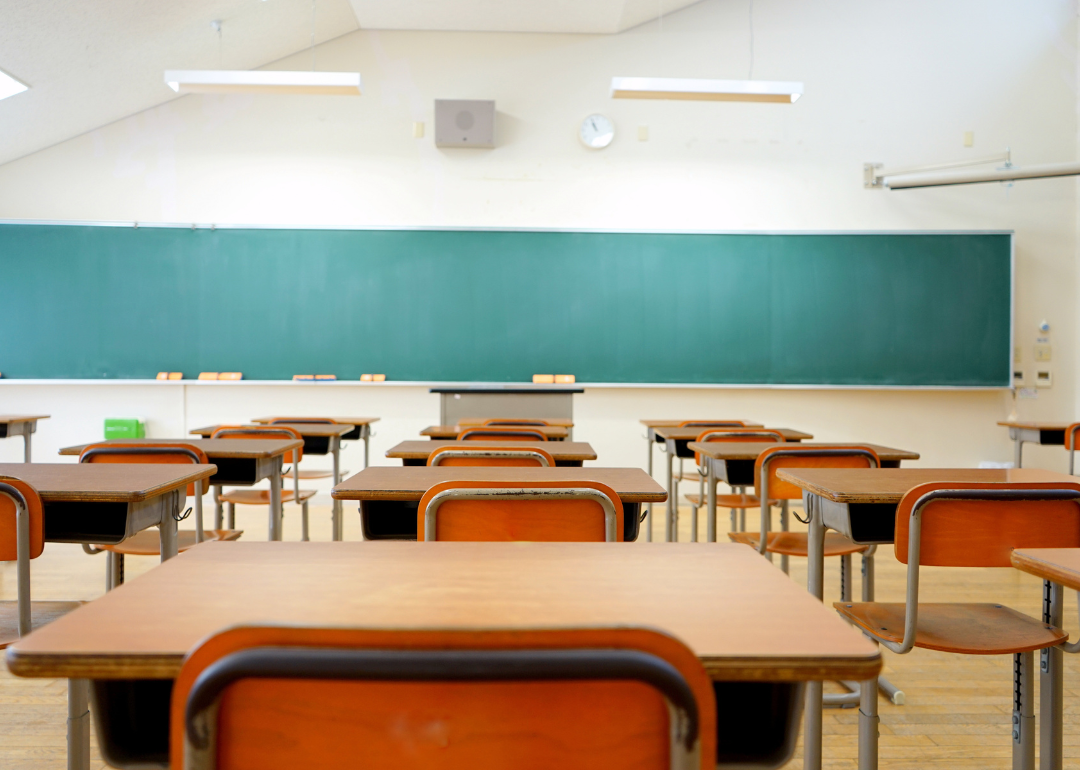 maroke // Shutterstock
#18. Briarwood Christian School
– City: Birmingham
– Enrollment: 1,850 (16:1 student to teacher ratio)
– Niche grade: A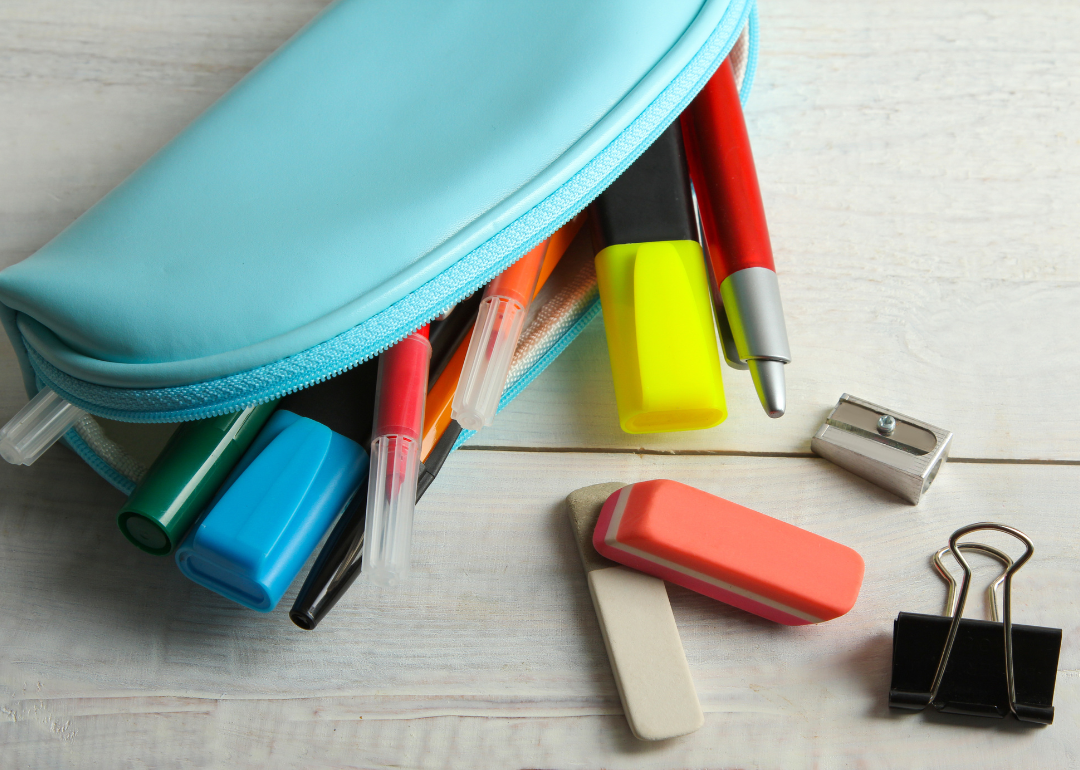 Studio KIWI // Shutterstock
#17. Trinity Presbyterian School
– City: Montgomery
– Enrollment: 619 (11:1 student to teacher ratio)
– Niche grade: A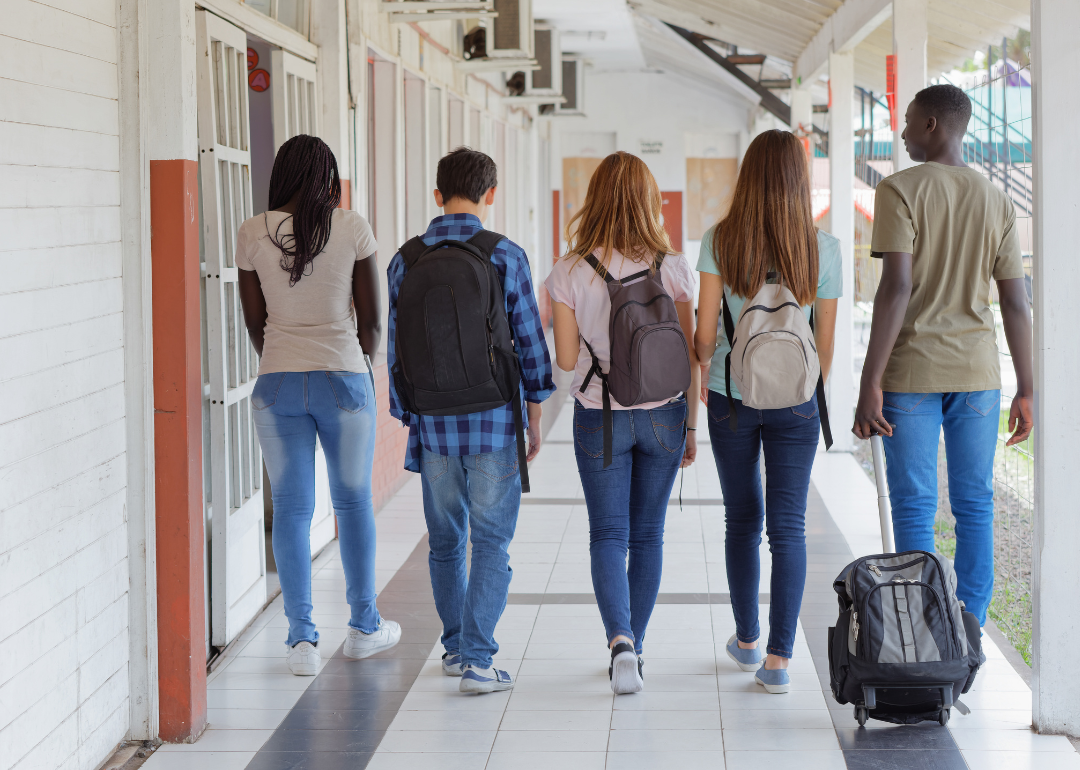 GagliardiPhotography // Shutterstock
#16. Tuscaloosa Academy
– City: Tuscaloosa
– Enrollment: 440 (10:1 student to teacher ratio)
– Niche grade: A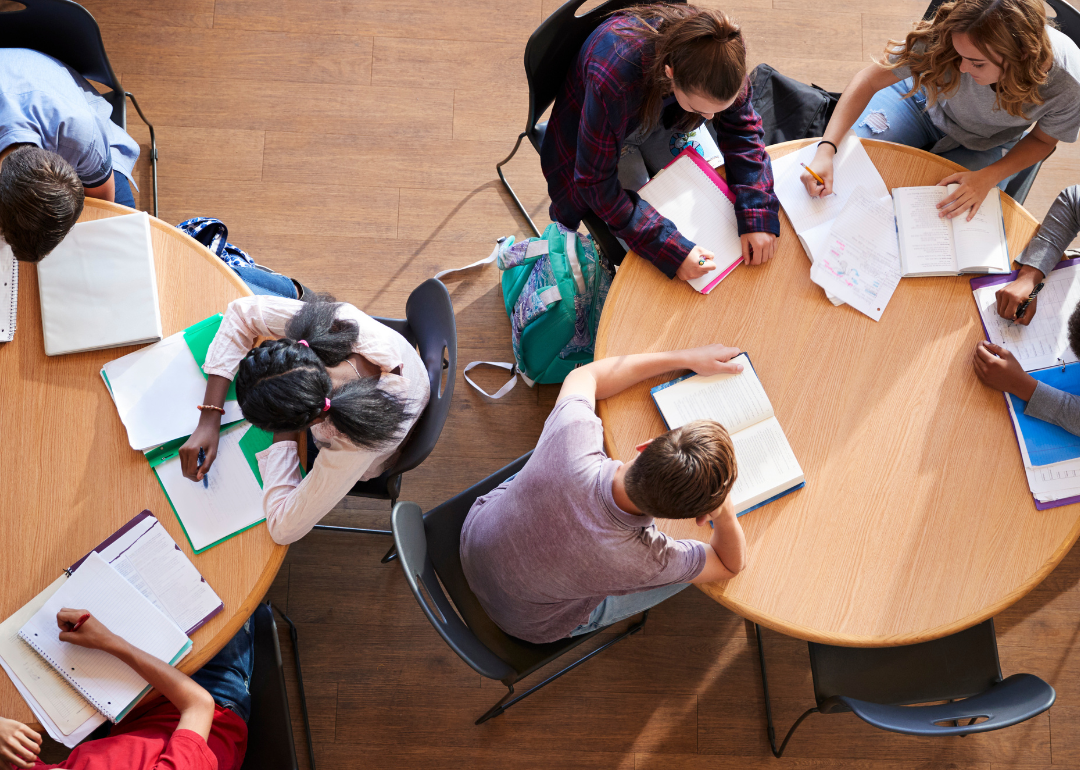 Monkey Business Images // Shutterstock
#15. Houston Academy
– City: Dothan
– Enrollment: 714 (10:1 student to teacher ratio)
– Niche grade: A
Ground Picture // Shutterstock
#14. Bayside Academy
– City: Daphne
– Enrollment: 711 (9:1 student to teacher ratio)
– Niche grade: A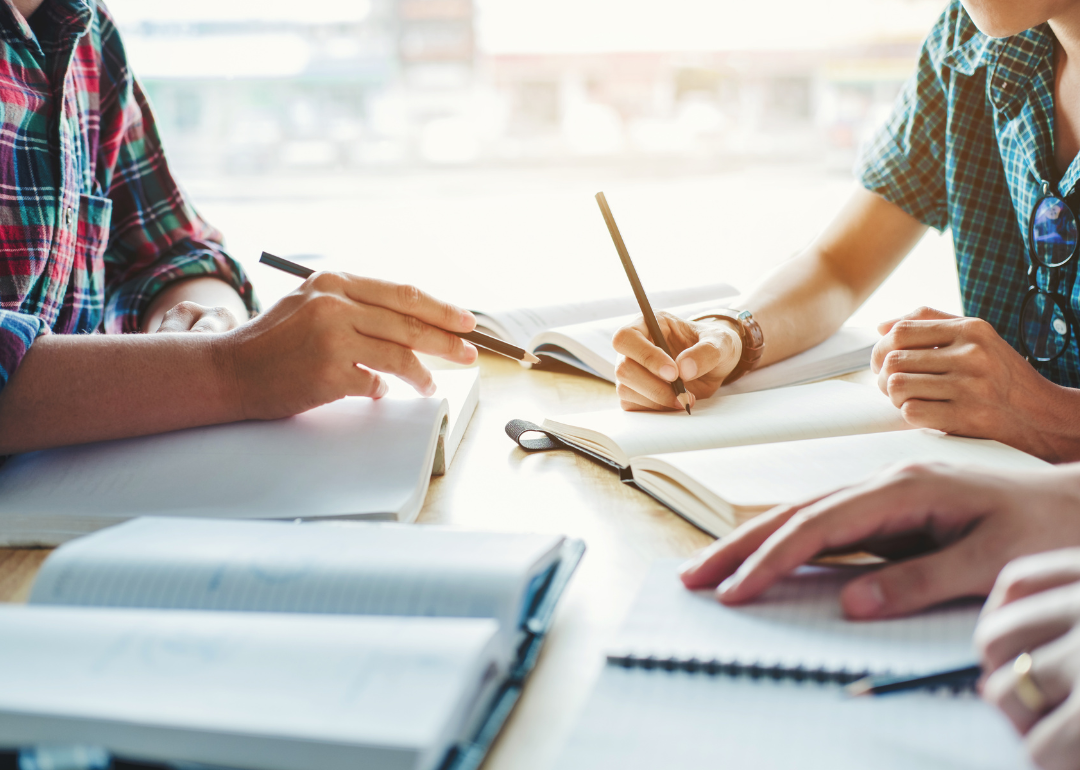 Joyseulay // Shutterstock
#13. Westminster Christian Academy
– City: Huntsville
– Enrollment: 873 (11:1 student to teacher ratio)
– Niche grade: A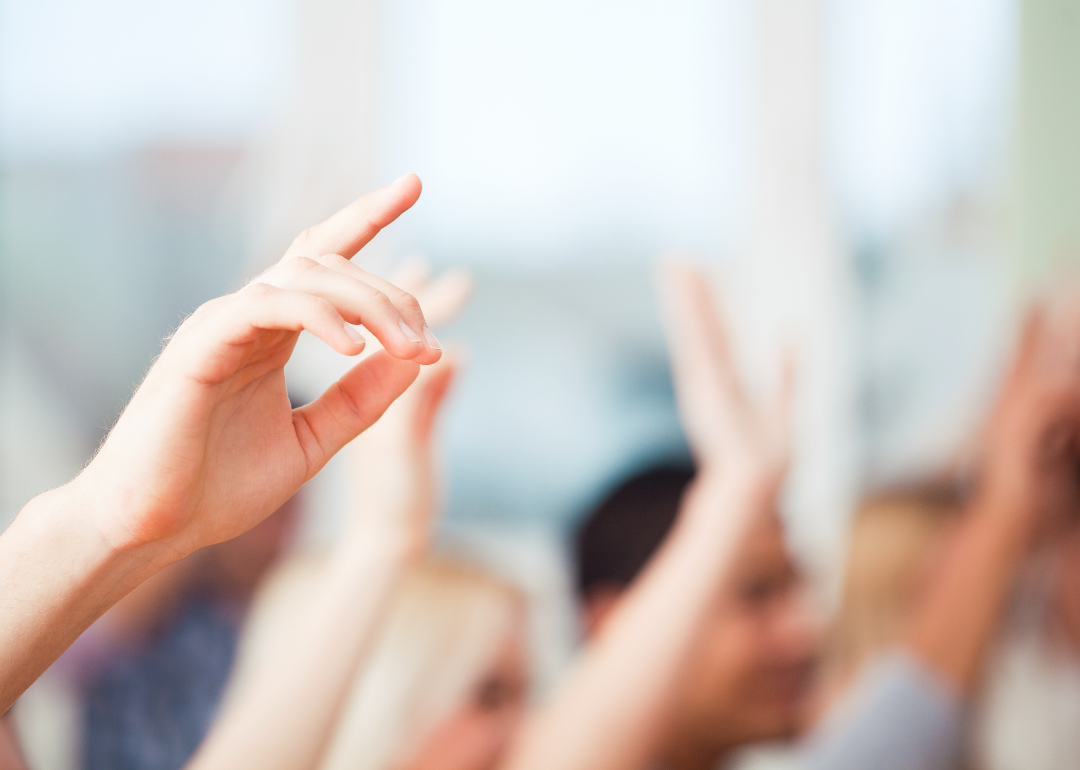 LStockStudio // Shutterstock
#12. The Westminster School at Oak Mountain
– City: Birmingham
– Enrollment: 563 (9:1 student to teacher ratio)
– Niche grade: A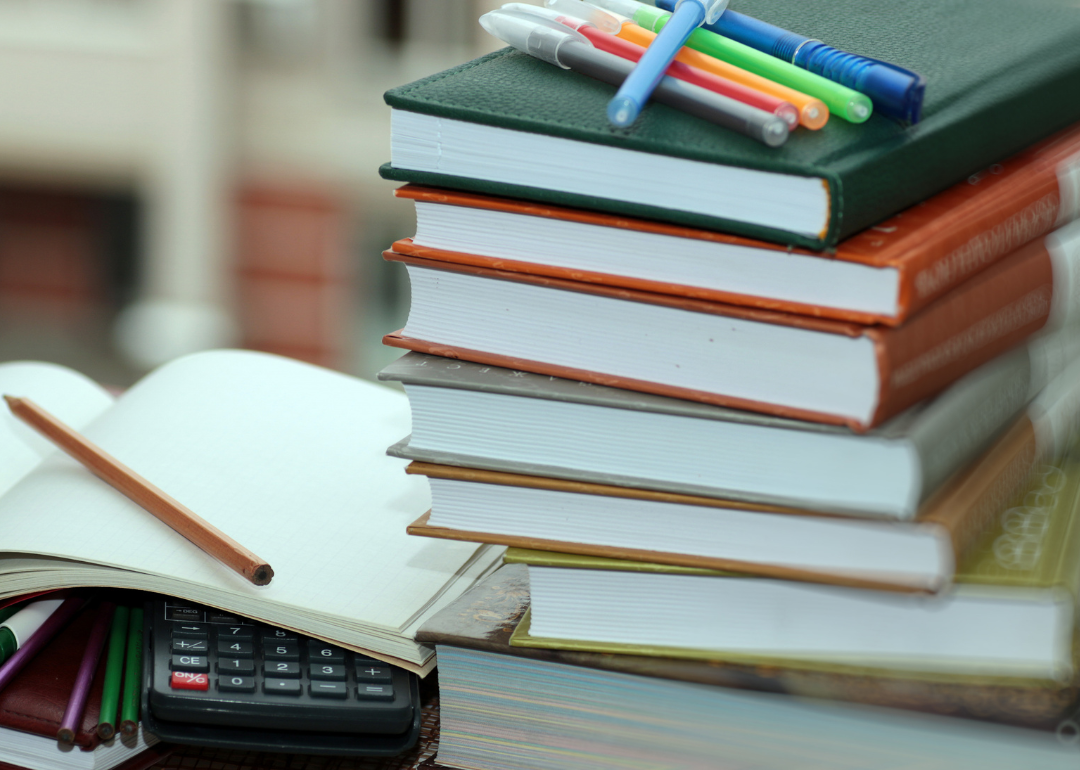 Canva
#11. The Donoho School
– City: Anniston
– Enrollment: 350 (12:1 student to teacher ratio)
– Niche grade: A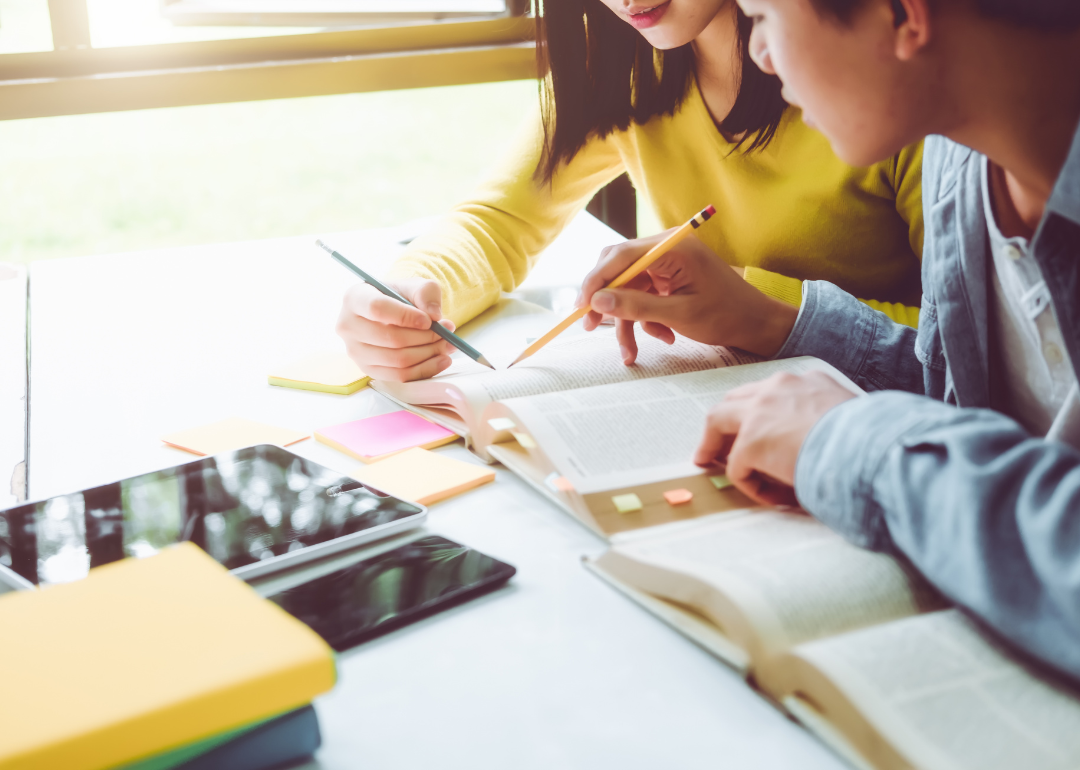 Canva
#10. St. Bernard Preparatory School
– District: Cullman
– Enrollment: 212 (9:1 student to teacher ratio)
– Niche grade: A+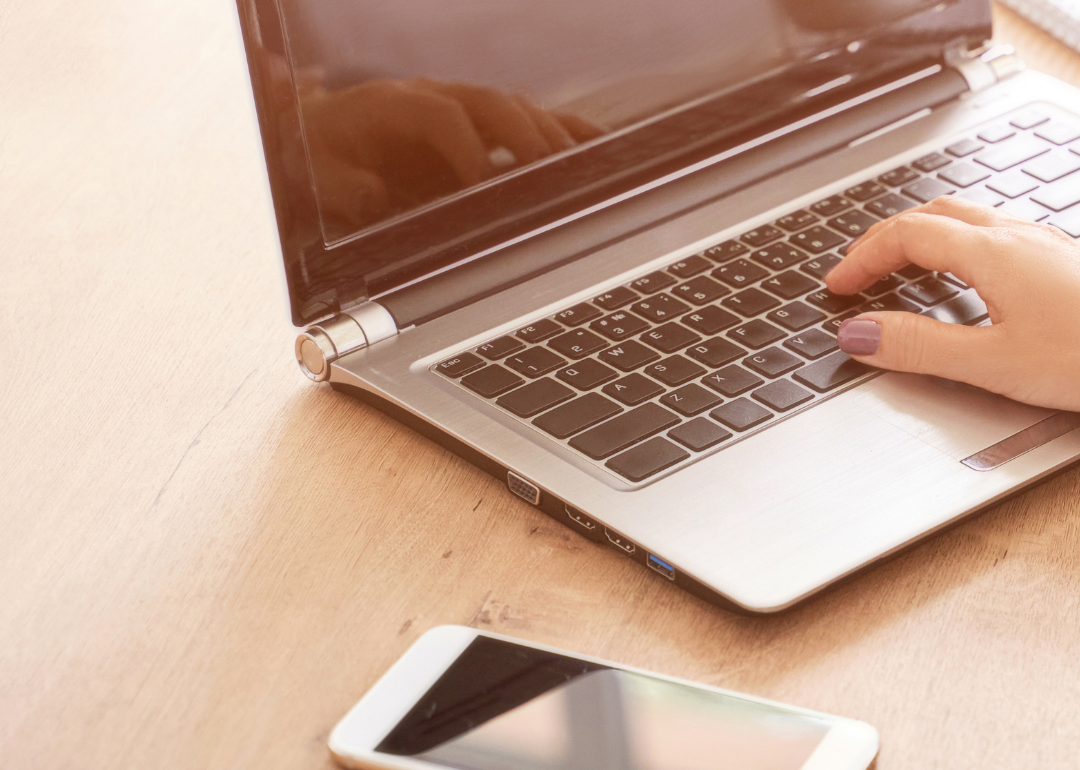 Canva
#9. Saint James School
– City: Montgomery
– Enrollment: 882 (8:1 student to teacher ratio)
– Niche grade: A+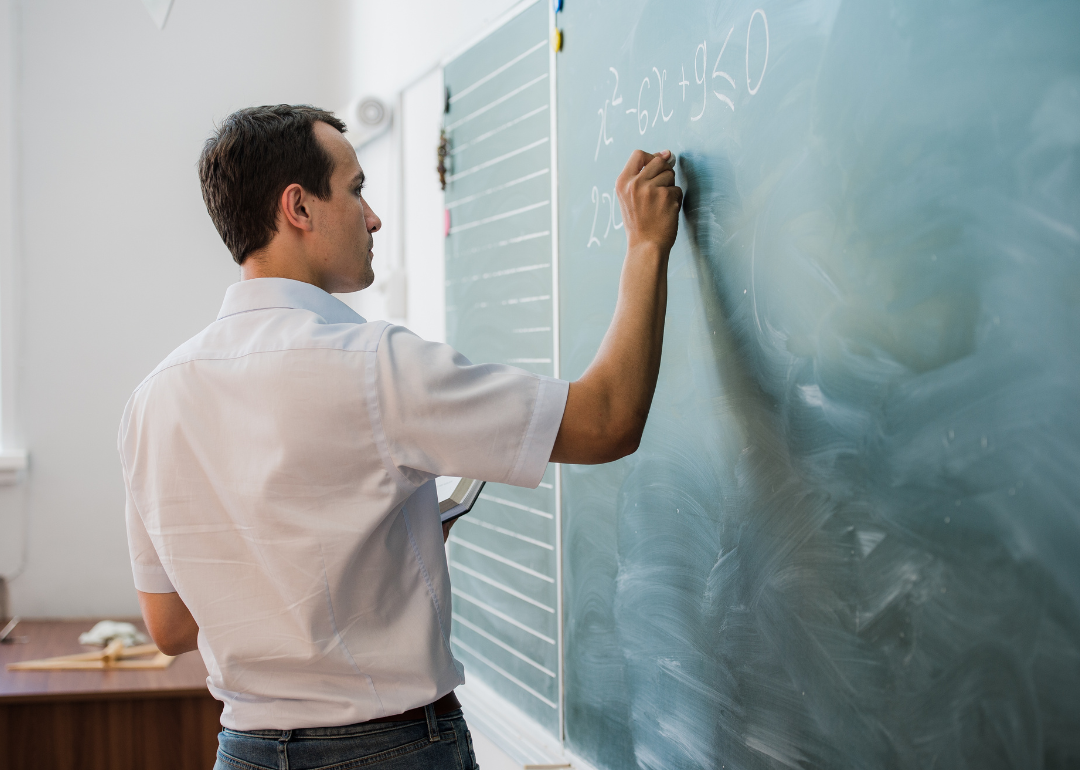 Roman Kosolapov // Shutterstock
#8. UMS-Wright Preparatory School
– City: Mobile
– Enrollment: 1,150 (8:1 student to teacher ratio)
– Niche grade: A+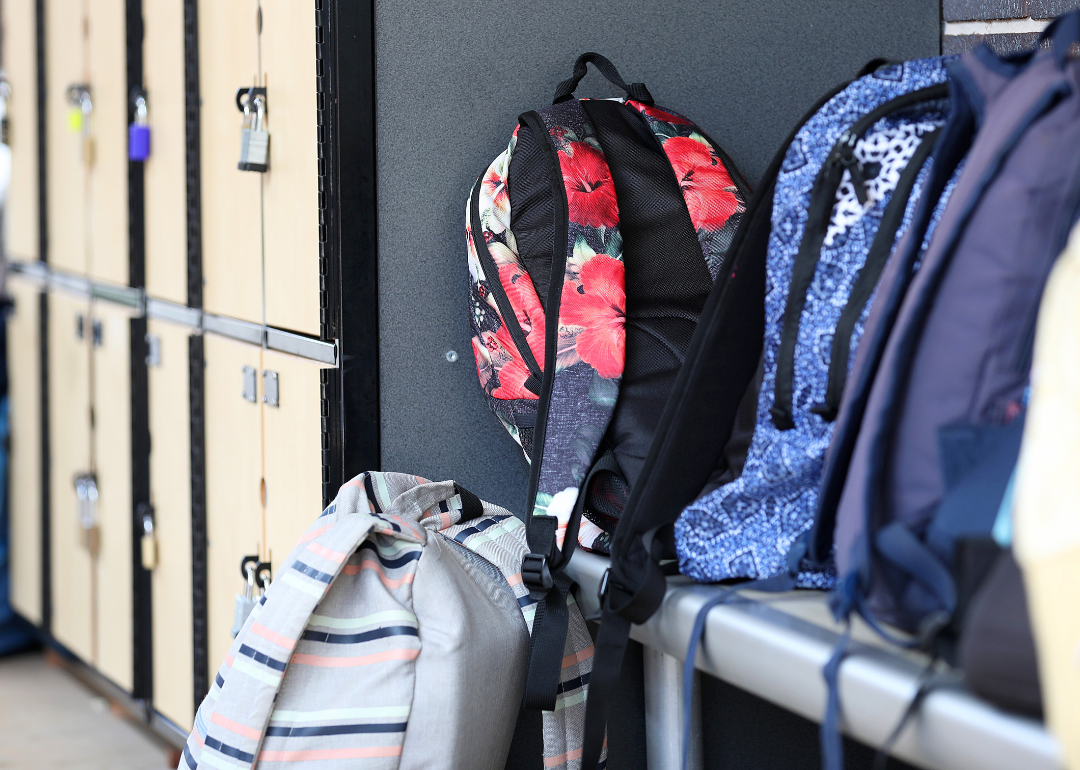 LBeddoe // Shutterstock
#7. St. Paul's Episcopal School
– City: Mobile
– Enrollment: 1,198 (6:1 student to teacher ratio)
– Niche grade: A+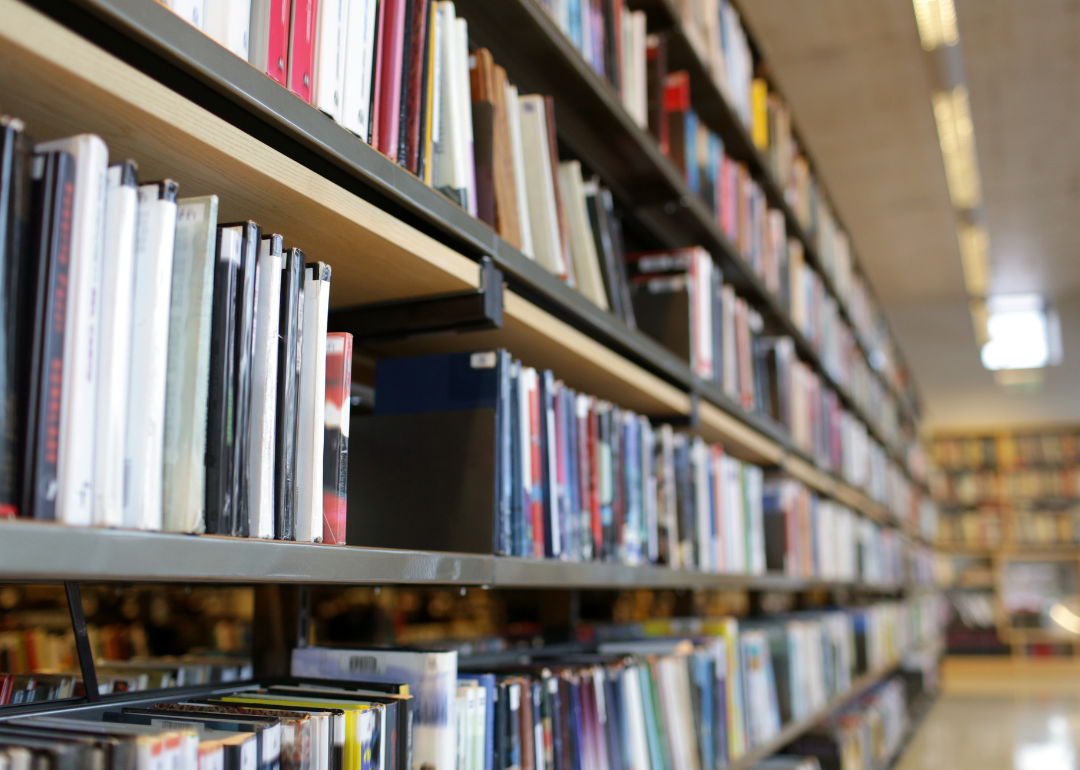 Canva
#6. St. John Paul II Catholic High School
– City: Huntsville
– Enrollment: 327 (7:1 student to teacher ratio)
– Niche grade: A+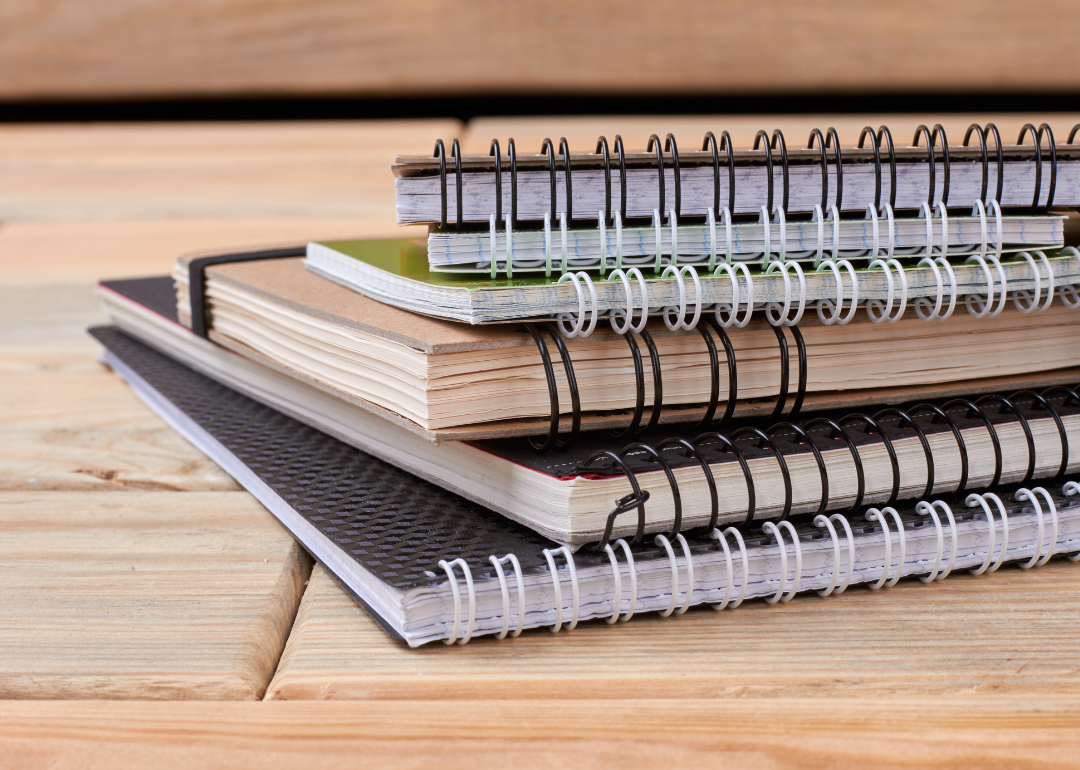 DenisProduction.com // Shutterstock
#5. The Montgomery Academy
– City: Montgomery
– Enrollment: 805 (8:1 student to teacher ratio)
– Niche grade: A+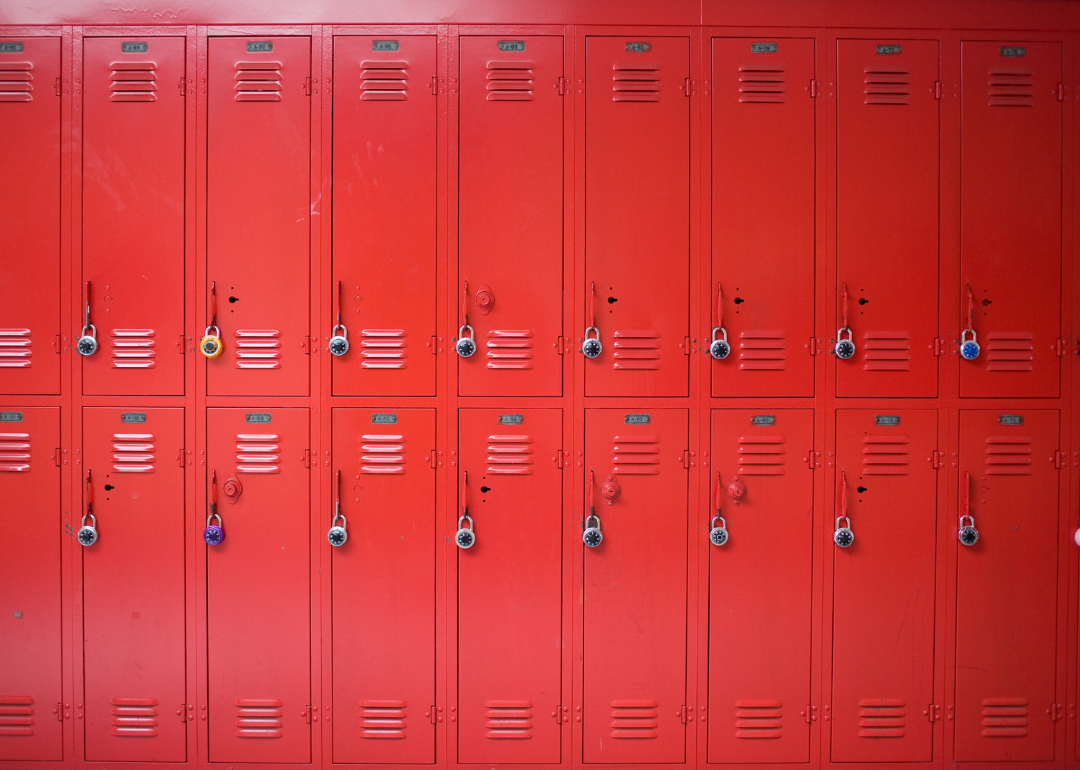 Canva
#4. Providence Christian School
– City: Dothan
– Enrollment: 14 (1:1 student to teacher ratio)
– Niche grade: A+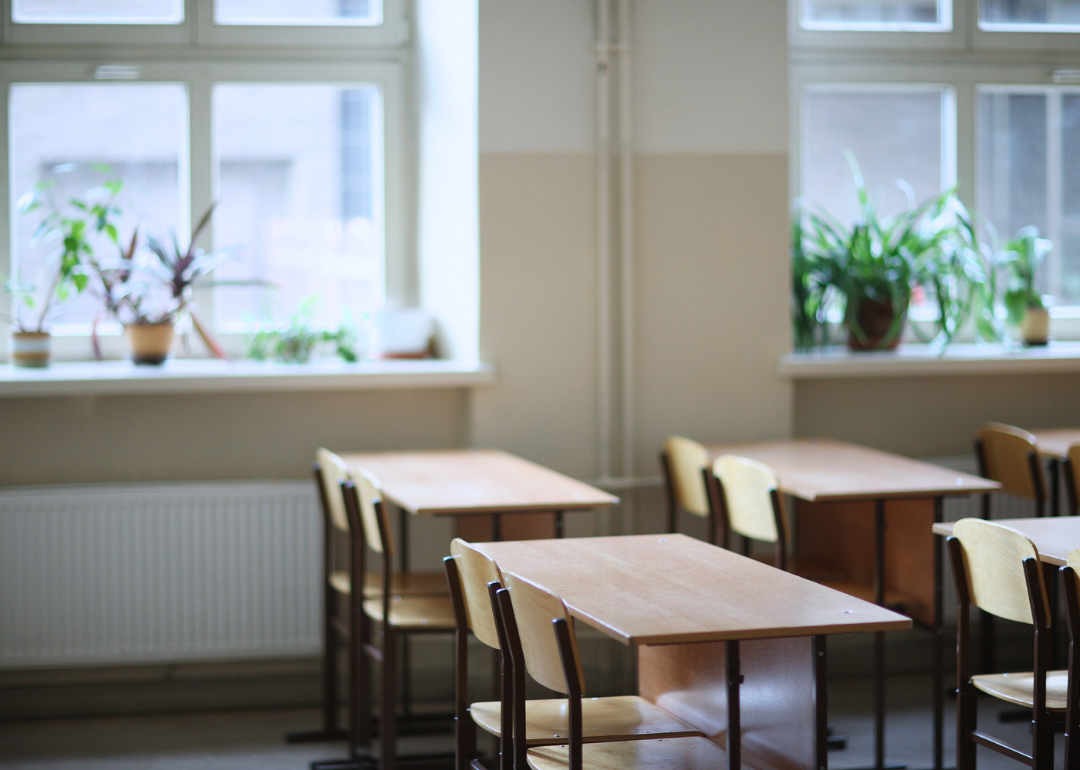 Anna Jurkovska // Shutterstock
#3. Randolph School
– City: Huntsville
– Enrollment: 974 (8:1 student to teacher ratio)
– Niche grade: A+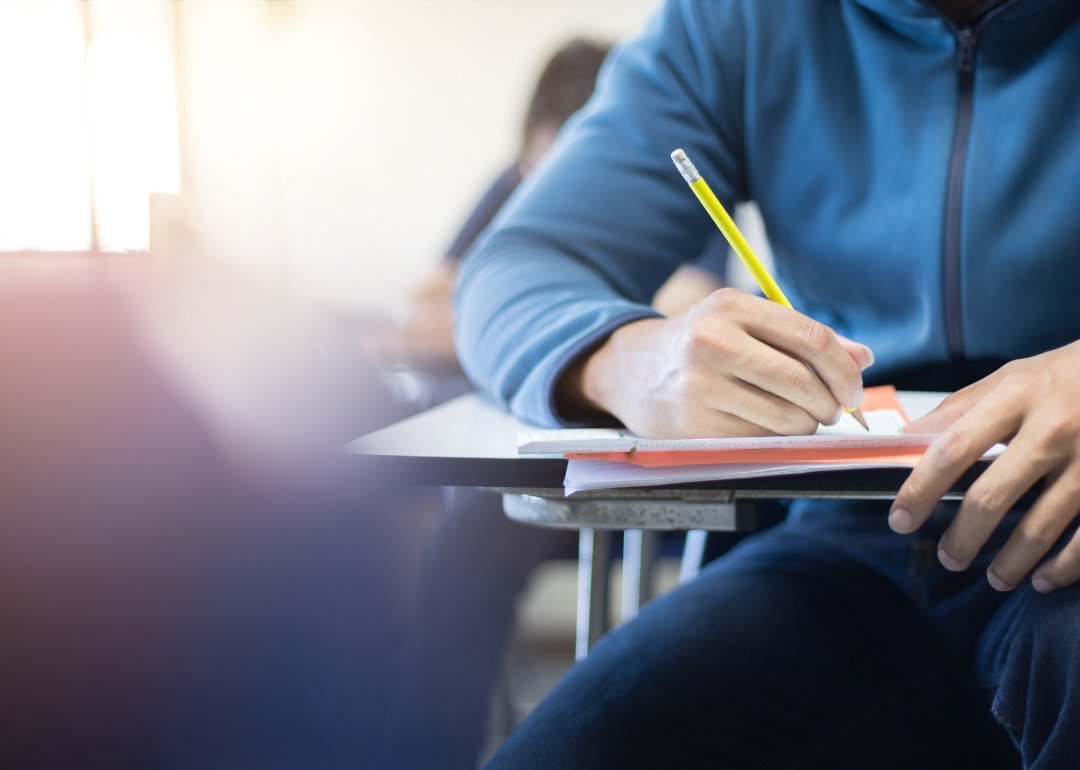 Canva
#2. The Altamont School
– City: Birmingham
– Enrollment: 389 (8:1 student to teacher ratio)
– Niche grade: A+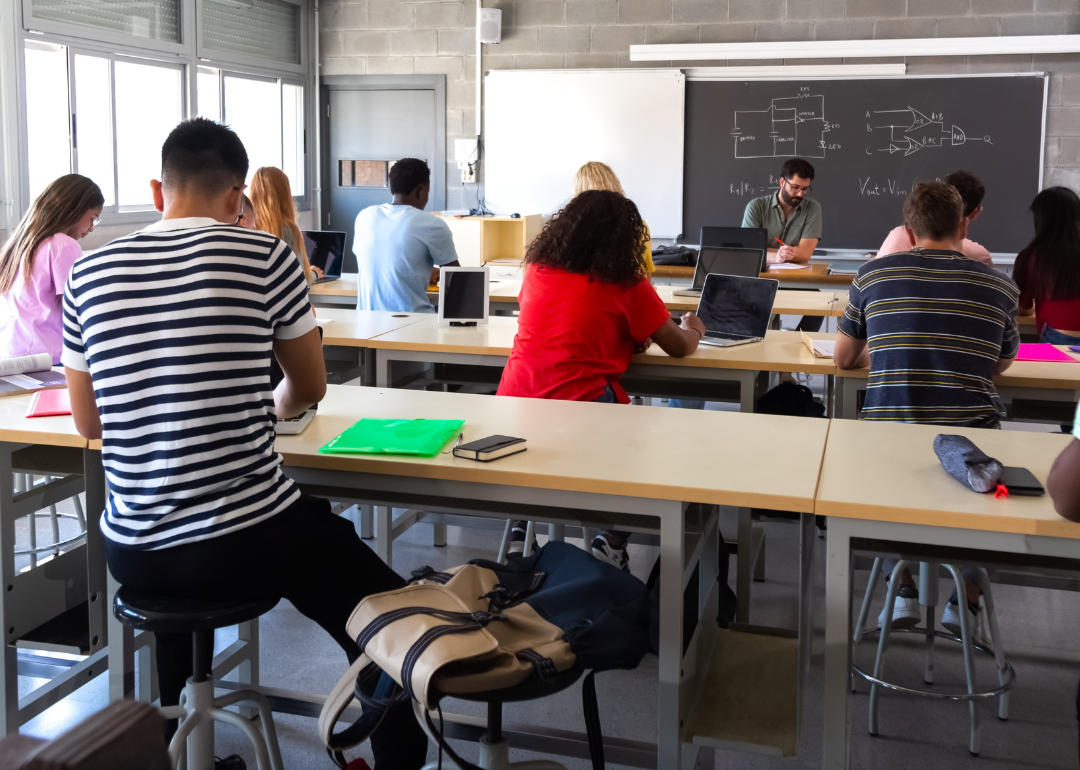 Daniel Hoz // Shutterstock
#1. Indian Springs School
– District: Indian Springs
– Enrollment: 327 (8:1 student to teacher ratio)
– Niche grade: A+