Highest paying jobs in Gadsden that require a bachelor's degree
Published 12:19 pm Thursday, June 2, 2022

Canva
Highest paying jobs in Gadsden that require a bachelor's degree
While college and university tuition costs may be skyrocketing, many still believe a bachelor's degree is essential to landing a high-paying job in the United States. Stacker compiled a list of the highest paying jobs that typically require a bachelors in Gadsden, AL using data from the Bureau of Labor Statistics. Jobs are ranked by 2021 annual mean wage.
Whether highly technical, scientific, or based in finance or the arts, all the jobs require keeping up to date with the latest developments in culture, commerce, or tech.
Keep reading to discover the highest-paying jobs that require a bachelor degree in Gadsden, AL.
You may also like: Metros where people in Gadsden are getting new jobs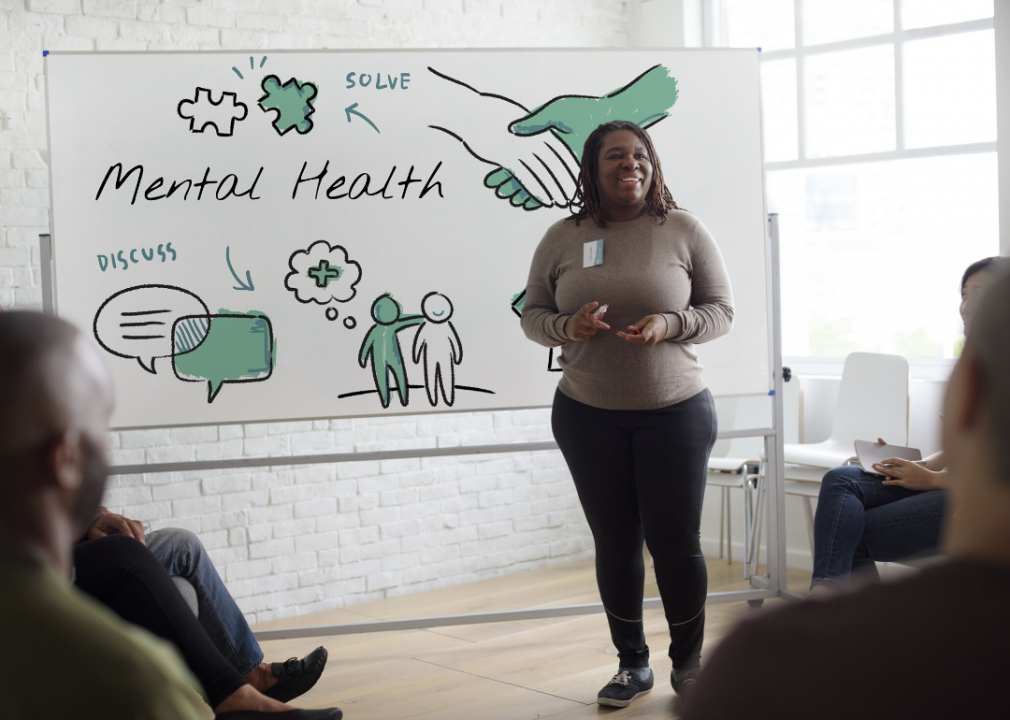 Rawpixel.com // Shutterstock
#22. Substance abuse, behavioral disorder, and mental health counselors
Gadsden, AL
– Annual mean salary: $41,700
– #465 highest pay among all metros
– Employment: 60
National
– Annual mean salary: $53,490
– Employment: 310,880
– Metros with highest average pay:
— San Jose-Sunnyvale-Santa Clara, CA ($74,560)
— Carson City, NV ($73,200)
— Reno, NV ($71,690)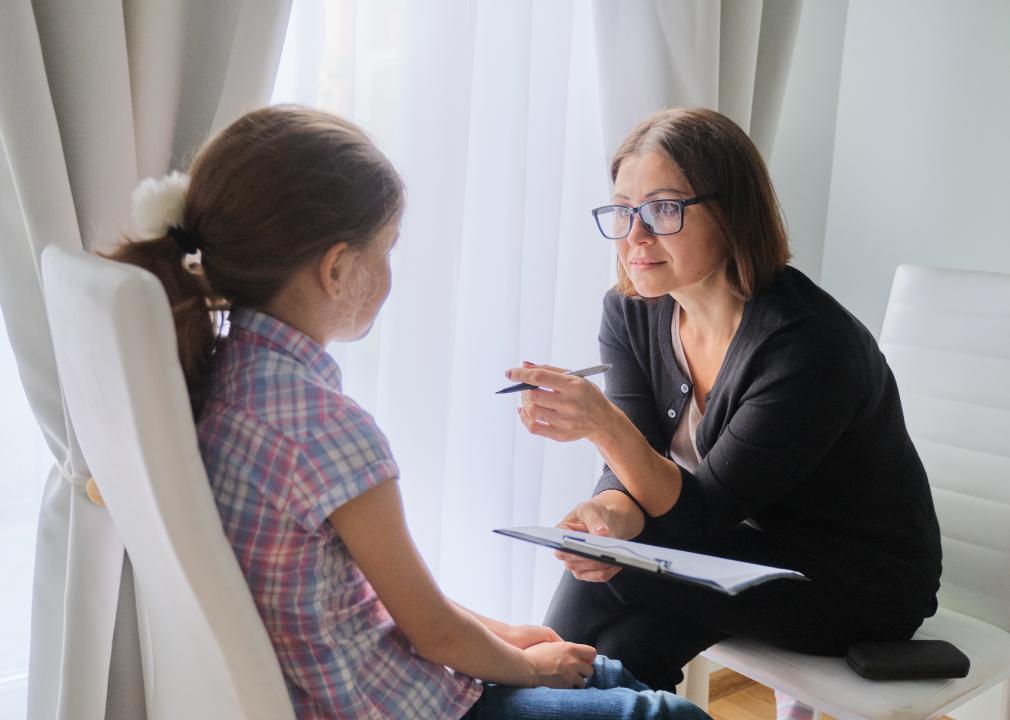 VH-studio // Shutterstock
#21. Child, family, and school social workers
Gadsden, AL
– Annual mean salary: $45,790
– #329 highest pay among all metros
– Employment: 80
National
– Annual mean salary: $54,880
– Employment: 340,050
– Metros with highest average pay:
— San Jose-Sunnyvale-Santa Clara, CA ($76,500)
— Trenton, NJ ($75,250)
— New York-Newark-Jersey City, NY-NJ-PA ($73,840)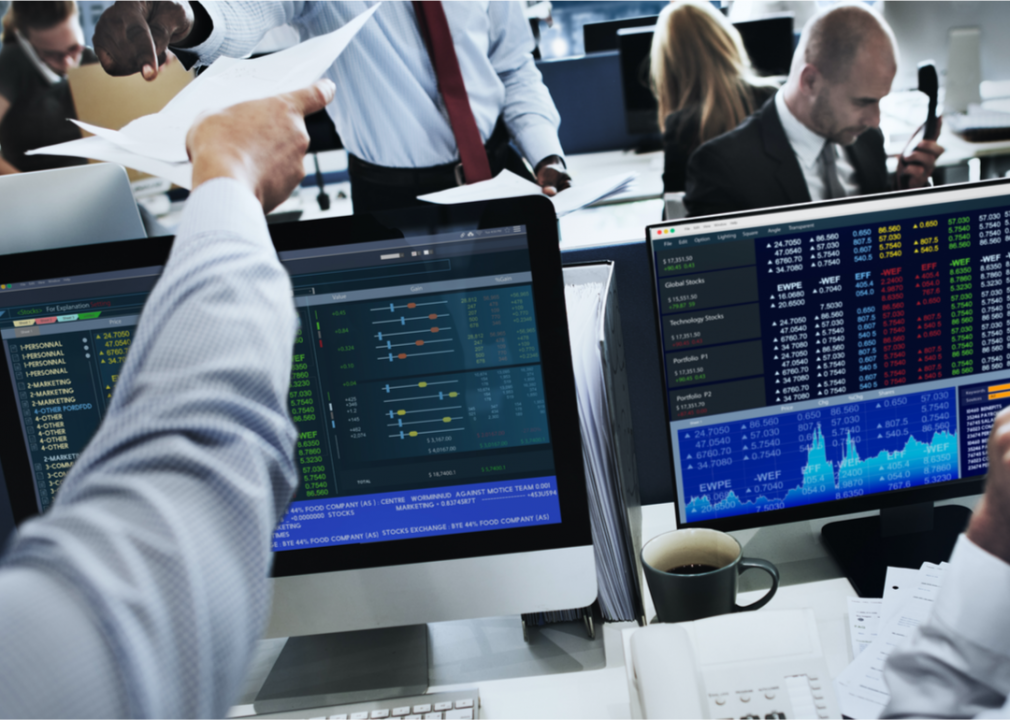 rawpixel.com // Shutterstock
#20. Securities, commodities, and financial services sales agents
Gadsden, AL
– Annual mean salary: $49,360
– #451 highest pay among all metros
– Employment: 50
National
– Annual mean salary: $93,260
– Employment: 426,870
– Metros with highest average pay:
— New York-Newark-Jersey City, NY-NJ-PA ($154,880)
— Bridgeport-Stamford-Norwalk, CT ($141,290)
— Memphis, TN-MS-AR ($121,180)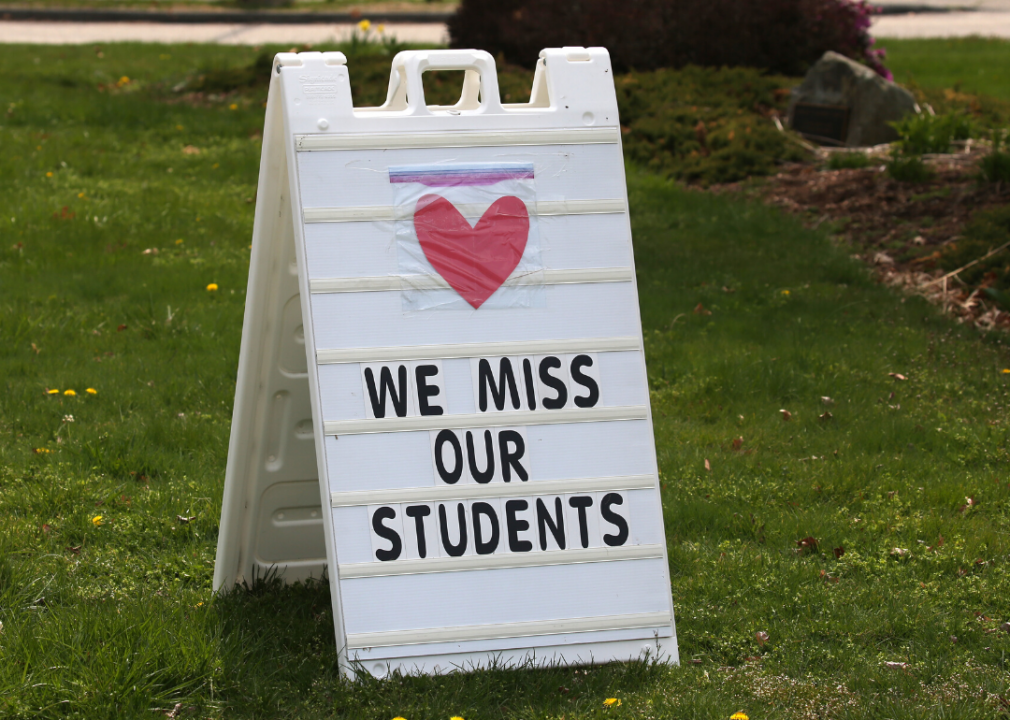 The Boston Globe // Getty Images
#19. Elementary school teachers, except special education
Gadsden, AL
– Annual mean salary: $50,790
– #421 highest pay among all metros
– Employment: 420
National
– Annual mean salary: $67,080
– Employment: 1,329,280
– Metros with highest average pay:
— Oxnard-Thousand Oaks-Ventura, CA ($92,860)
— Riverside-San Bernardino-Ontario, CA ($91,430)
— Salinas, CA ($91,280)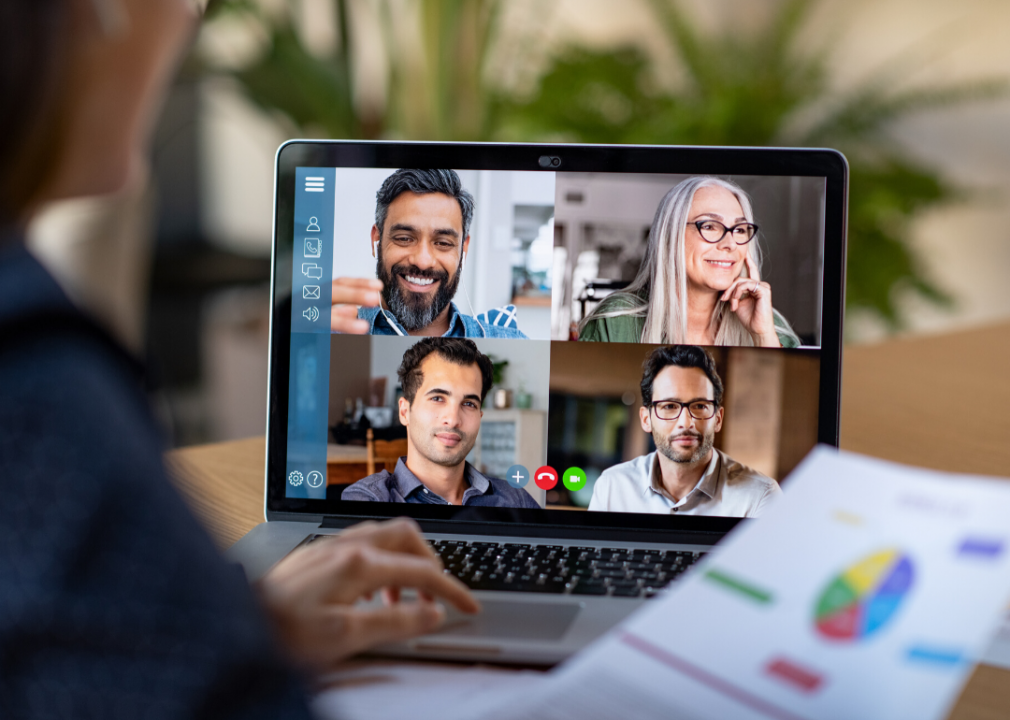 Rido // Shutterstock
#18. Human resources specialists
Gadsden, AL
– Annual mean salary: $50,840
– #513 highest pay among all metros
– Employment: 90
National
– Annual mean salary: $70,720
– Employment: 740,830
– Metros with highest average pay:
— San Jose-Sunnyvale-Santa Clara, CA ($102,590)
— San Francisco-Oakland-Hayward, CA ($95,460)
— Washington-Arlington-Alexandria, DC-VA-MD-WV ($91,400)
You may also like: Cities with the fastest growing home prices in Gadsden metro area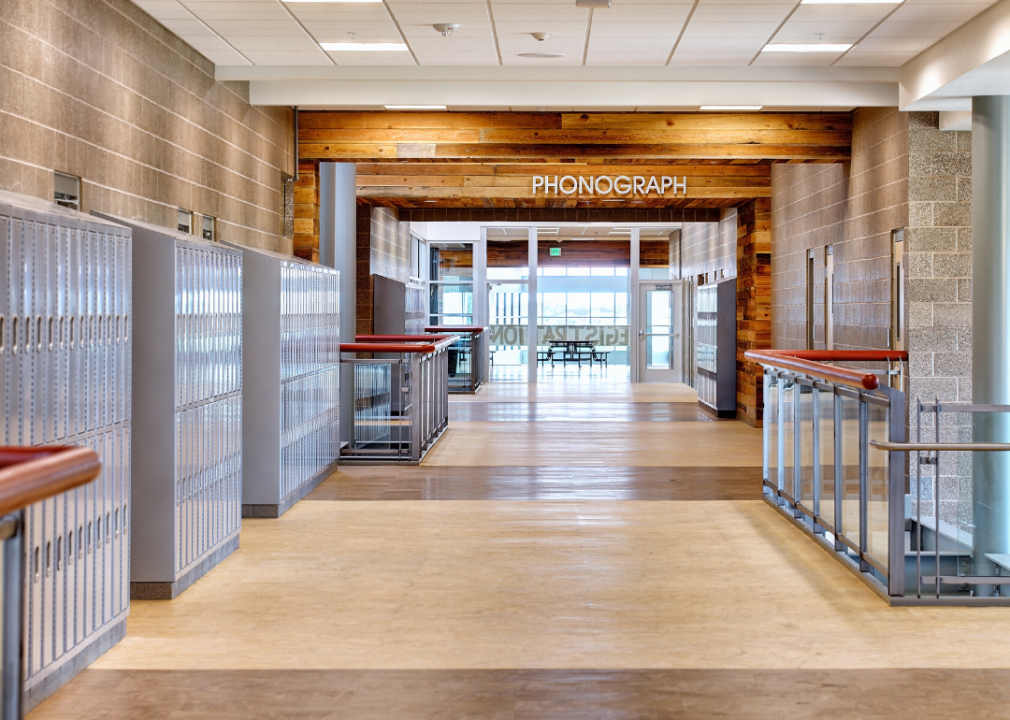 B Brown // Shutterstock
#17. Secondary school teachers, except special and career/technical education
Gadsden, AL
– Annual mean salary: $52,950
– #406 highest pay among all metros
– Employment: 300
National
– Annual mean salary: $69,530
– Employment: 1,020,240
– Metros with highest average pay:
— San Jose-Sunnyvale-Santa Clara, CA ($104,010)
— Riverside-San Bernardino-Ontario, CA ($101,980)
— Bakersfield, CA ($97,490)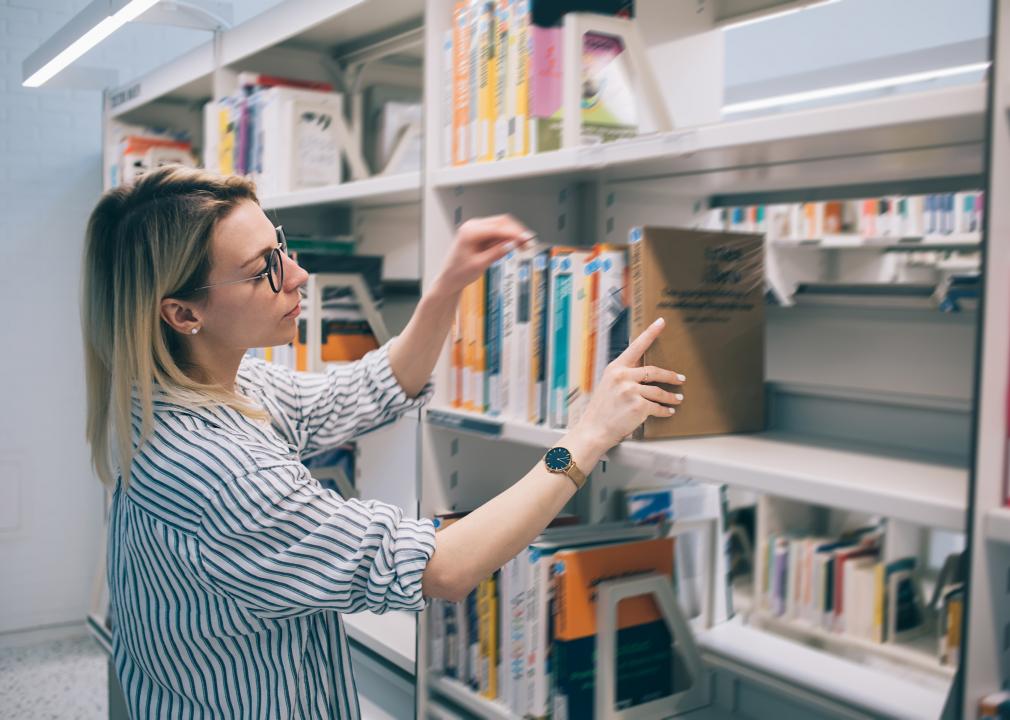 GaudiLab // Shutterstock
#16. Librarians and media collections specialists
Gadsden, AL
– Annual mean salary: $53,350
– #309 highest pay among all metros
– Employment: 50
National
– Annual mean salary: $64,180
– Employment: 127,790
– Metros with highest average pay:
— Seattle-Tacoma-Bellevue, WA ($94,230)
— San Francisco-Oakland-Hayward, CA ($89,990)
— Kennewick-Richland, WA ($89,220)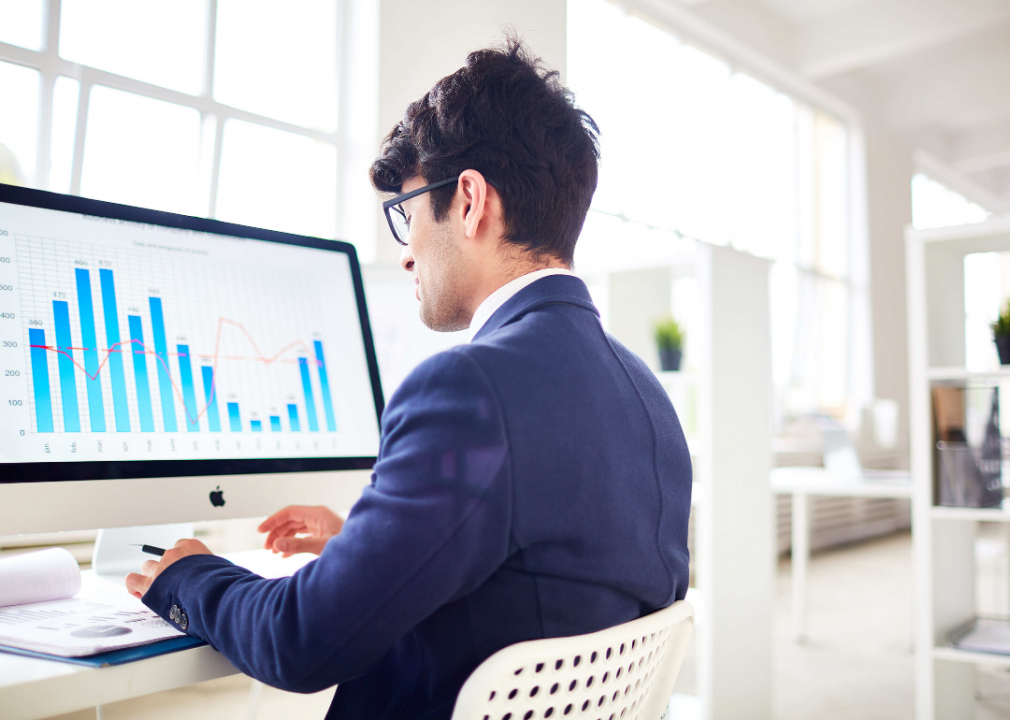 Pressmaster // Shutterstock
#15. Market research analysts and marketing specialists
Gadsden, AL
– Annual mean salary: $58,060
– #349 highest pay among all metros
– Employment: 50
National
– Annual mean salary: $76,080
– Employment: 727,540
– Metros with highest average pay:
— San Jose-Sunnyvale-Santa Clara, CA ($119,180)
— San Francisco-Oakland-Hayward, CA ($108,370)
— Seattle-Tacoma-Bellevue, WA ($99,510)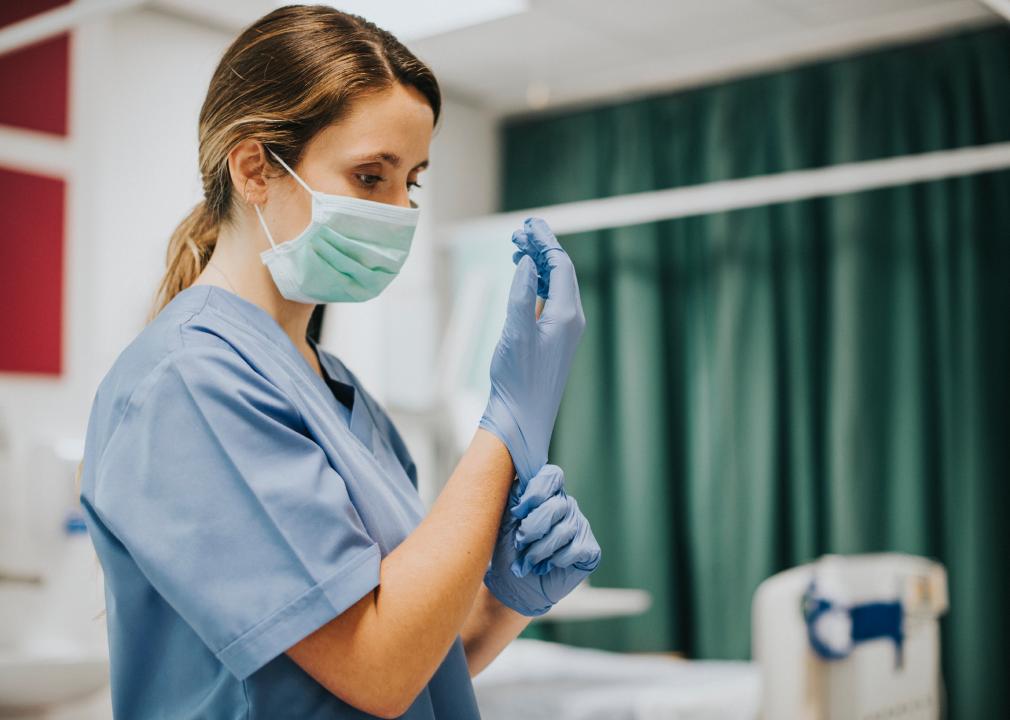 Rawpixel.com // Shutterstock
#14. Registered nurses
Gadsden, AL
– Annual mean salary: $59,800
– #501 highest pay among all metros
– Employment: 1,090
National
– Annual mean salary: $82,750
– Employment: 3,047,530
– Metros with highest average pay:
— San Jose-Sunnyvale-Santa Clara, CA ($155,230)
— San Francisco-Oakland-Hayward, CA ($151,640)
— Vallejo-Fairfield, CA ($146,360)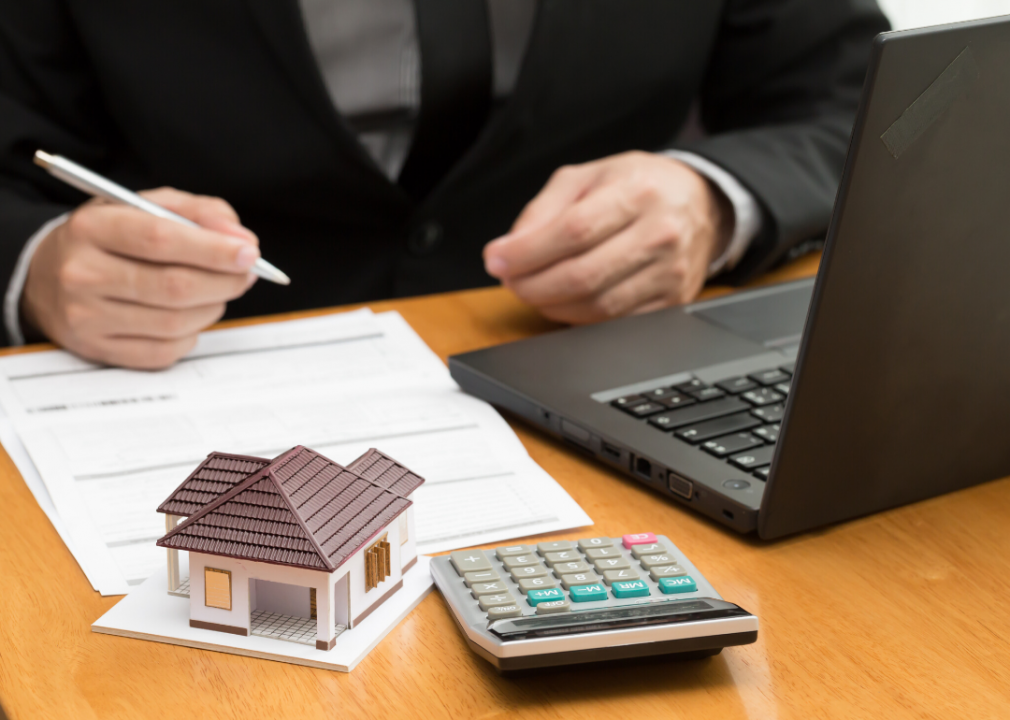 comzeal images // Shutterstock
#13. Loan officers
Gadsden, AL
– Annual mean salary: $60,700
– #464 highest pay among all metros
– Employment: 100
National
– Annual mean salary: $80,570
– Employment: 340,170
– Metros with highest average pay:
— New York-Newark-Jersey City, NY-NJ-PA ($111,830)
— Bend-Redmond, OR ($106,290)
— Wilmington, NC ($104,930)
You may also like: How gas prices have changed in Gadsden in the last week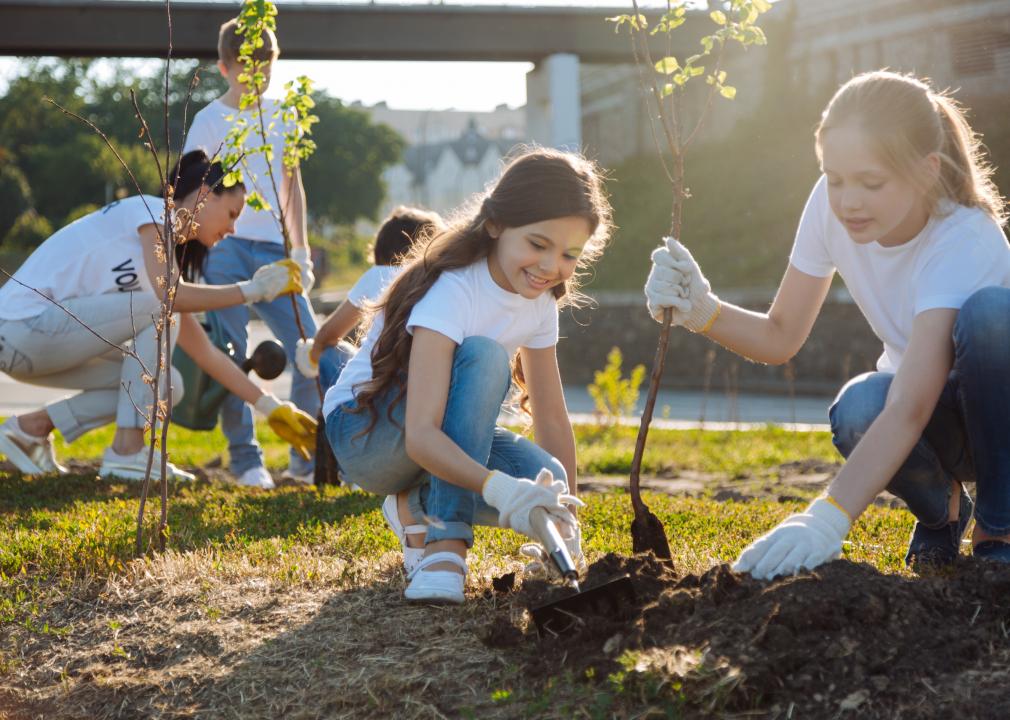 Dmytro Zinkevych // Shutterstock
#12. Social and community service managers
Gadsden, AL
– Annual mean salary: $62,380
– #388 highest pay among all metros
– Employment: 50
National
– Annual mean salary: $76,790
– Employment: 156,400
– Metros with highest average pay:
— Washington-Arlington-Alexandria, DC-VA-MD-WV ($100,530)
— San Jose-Sunnyvale-Santa Clara, CA ($98,240)
— Charlottesville, VA ($98,200)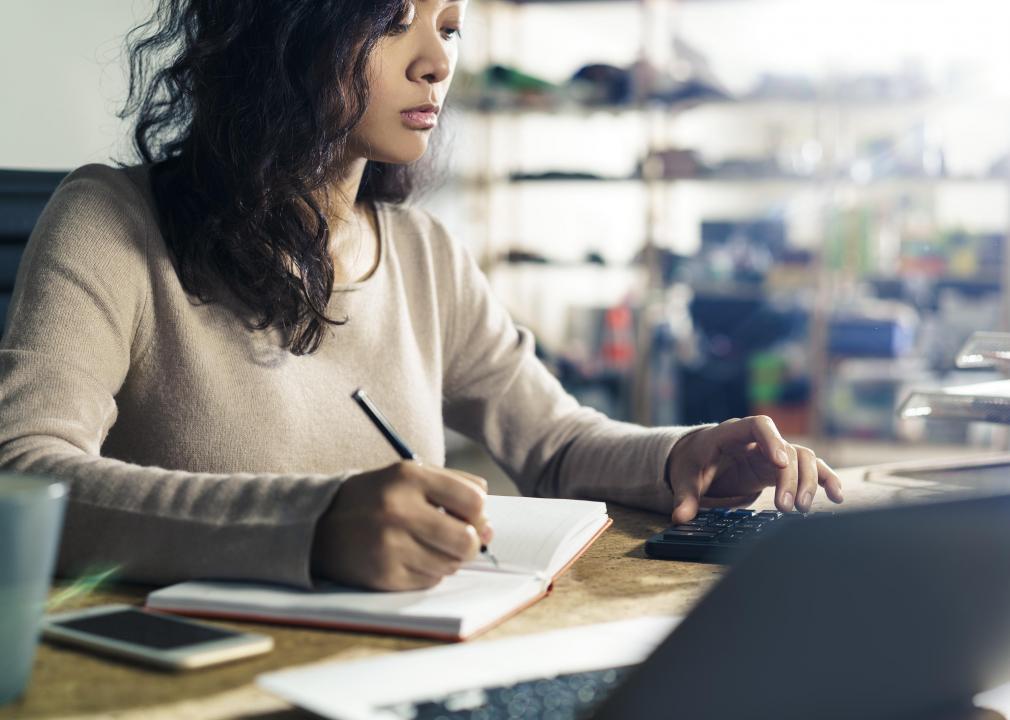 ImageFlow // Shutterstock
#11. Accountants and auditors
Gadsden, AL
– Annual mean salary: $65,010
– #463 highest pay among all metros
– Employment: 210
National
– Annual mean salary: $83,980
– Employment: 1,318,550
– Metros with highest average pay:
— San Jose-Sunnyvale-Santa Clara, CA ($112,830)
— New York-Newark-Jersey City, NY-NJ-PA ($109,330)
— San Francisco-Oakland-Hayward, CA ($107,540)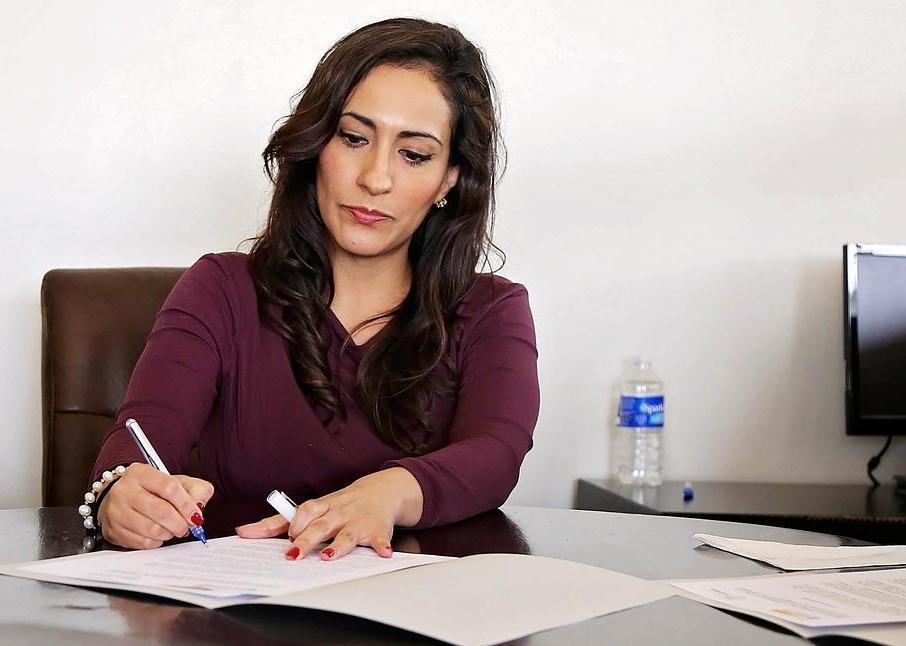 ernestoeslava // Pixabay
#10. Compliance officers
Gadsden, AL
– Annual mean salary: $66,630
– #276 highest pay among all metros
– Employment: 70
National
– Annual mean salary: $75,810
– Employment: 334,340
– Metros with highest average pay:
— San Jose-Sunnyvale-Santa Clara, CA ($103,650)
— San Francisco-Oakland-Hayward, CA ($99,460)
— California-Lexington Park, MD ($96,030)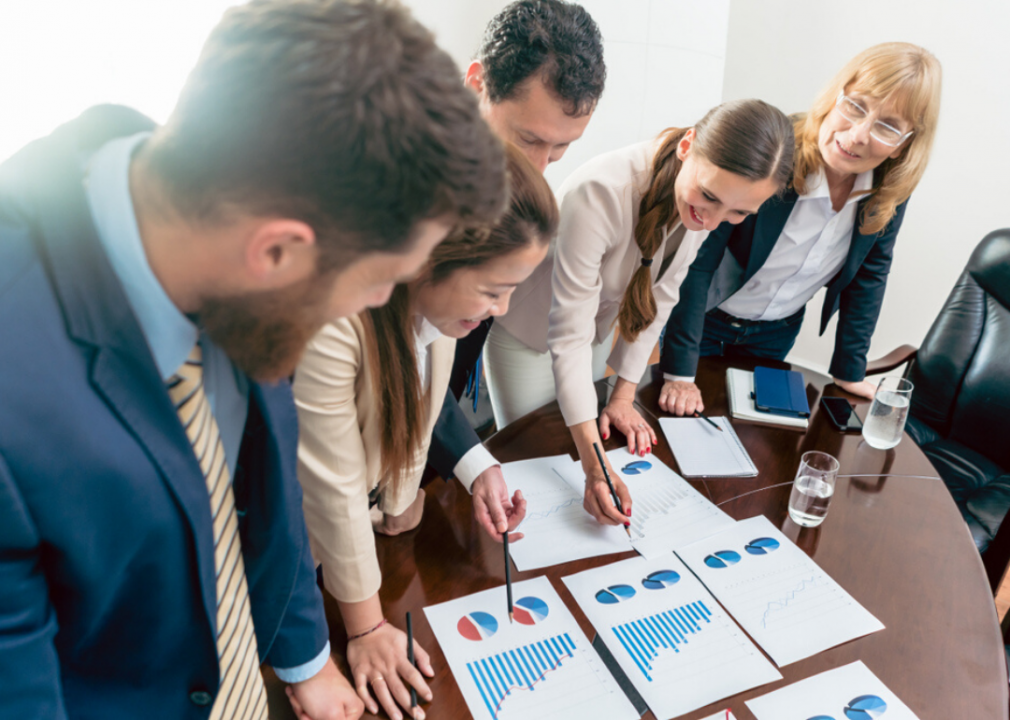 Kzenon // Shutterstock
#9. Training and development specialists
Gadsden, AL
– Annual mean salary: $72,190
– #57 highest pay among all metros
– Employment: 30
National
– Annual mean salary: $67,620
– Employment: 336,030
– Metros with highest average pay:
— Dothan, AL ($111,580)
— San Jose-Sunnyvale-Santa Clara, CA ($94,720)
— Decatur, AL ($94,650)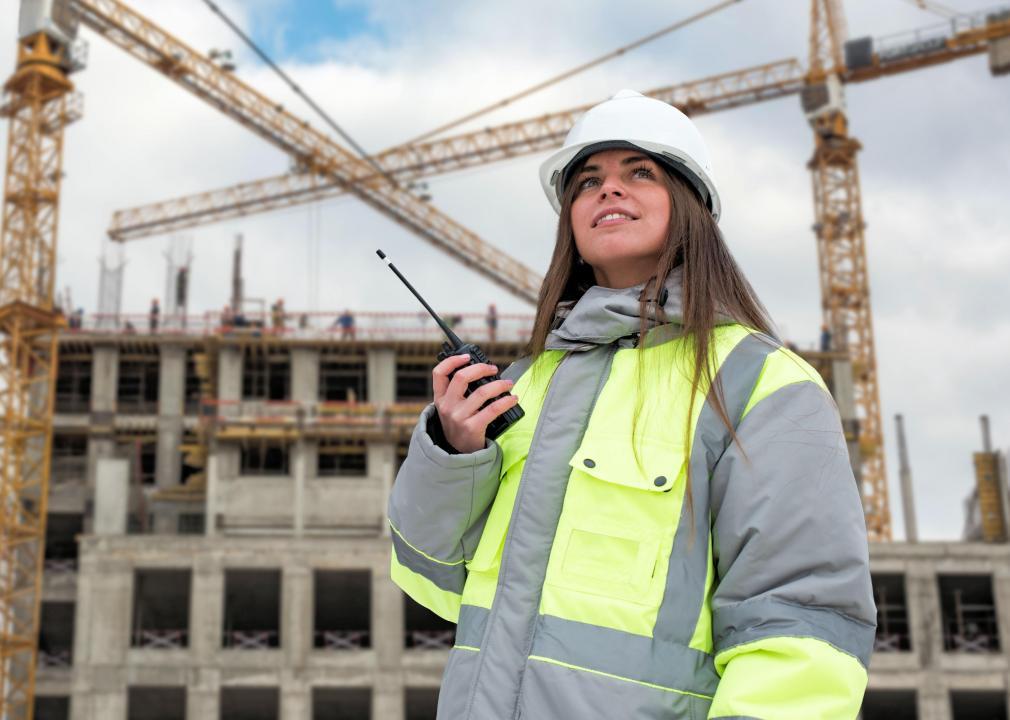 Canva
#8. Civil engineers
Gadsden, AL
– Annual mean salary: $75,280
– #464 highest pay among all metros
– Employment: 30
National
– Annual mean salary: $95,490
– Employment: 304,310
– Metros with highest average pay:
— San Jose-Sunnyvale-Santa Clara, CA ($119,720)
— San Francisco-Oakland-Hayward, CA ($116,550)
— Sacramento–Roseville–Arden-Arcade, CA ($115,120)
You may also like: Metros sending the most people to Gadsden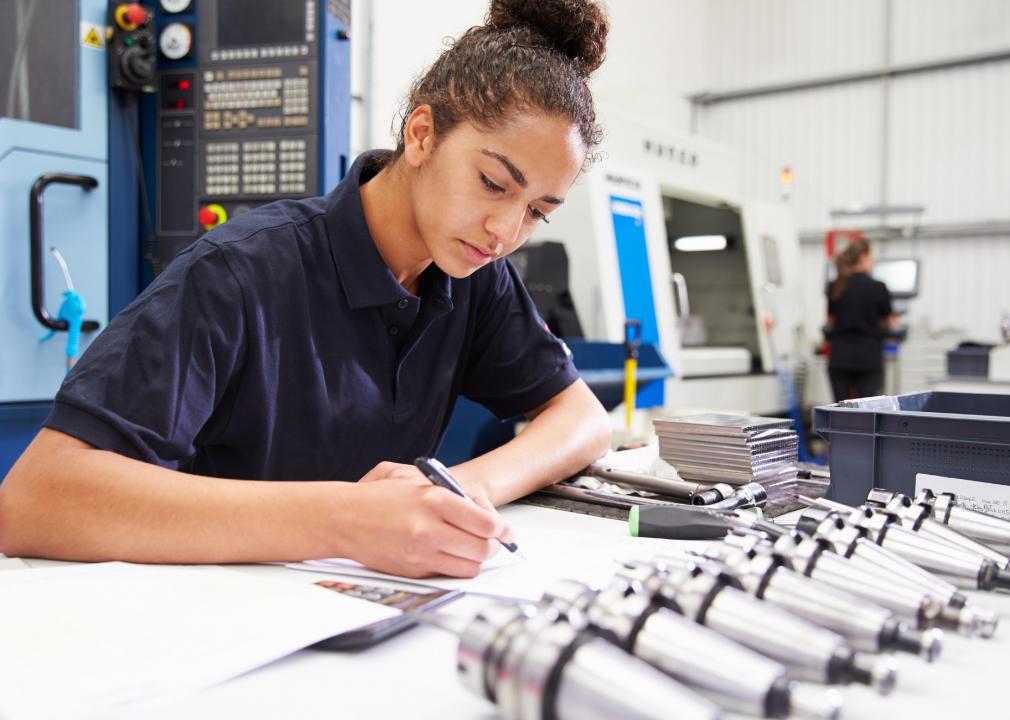 Monkey Business Images // Shutterstock
#7. Industrial engineers
Gadsden, AL
– Annual mean salary: $76,260
– #439 highest pay among all metros
– Employment: 40
National
– Annual mean salary: $95,200
– Employment: 293,950
– Metros with highest average pay:
— Anchorage, AK ($142,770)
— Midland, TX ($129,440)
— Billings, MT ($126,170)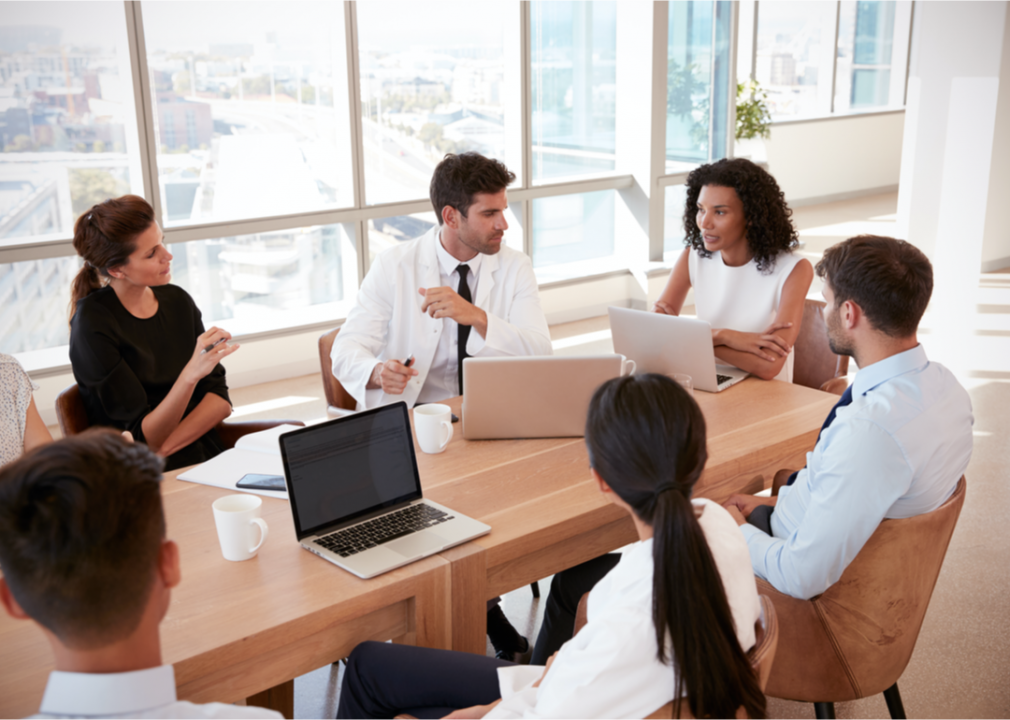 Monkey Business Images // Shutterstock
#6. Medical and health services managers
Gadsden, AL
– Annual mean salary: $83,600
– #510 highest pay among all metros
– Employment: 170
National
– Annual mean salary: $119,840
– Employment: 436,770
– Metros with highest average pay:
— San Jose-Sunnyvale-Santa Clara, CA ($162,110)
— Vallejo-Fairfield, CA ($157,340)
— New York-Newark-Jersey City, NY-NJ-PA ($156,370)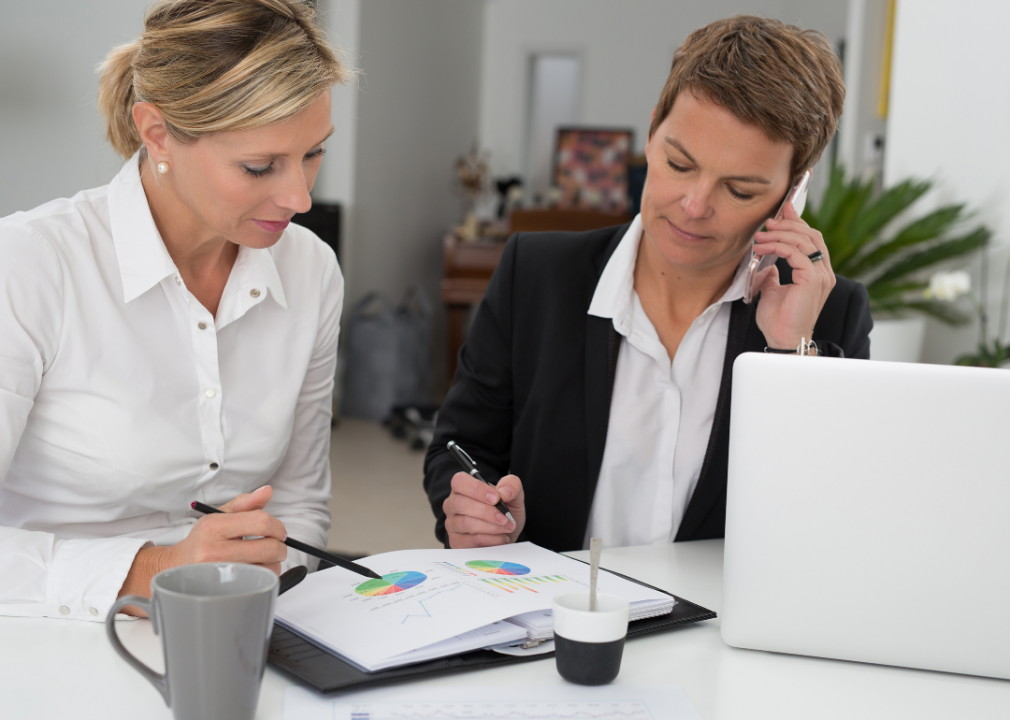 Canva
#5. Sales managers
Gadsden, AL
– Annual mean salary: $84,800
– #507 highest pay among all metros
– Employment: 40
National
– Annual mean salary: $142,390
– Employment: 453,800
– Metros with highest average pay:
— New York-Newark-Jersey City, NY-NJ-PA ($198,960)
— San Jose-Sunnyvale-Santa Clara, CA ($196,910)
— Boulder, CO ($182,820)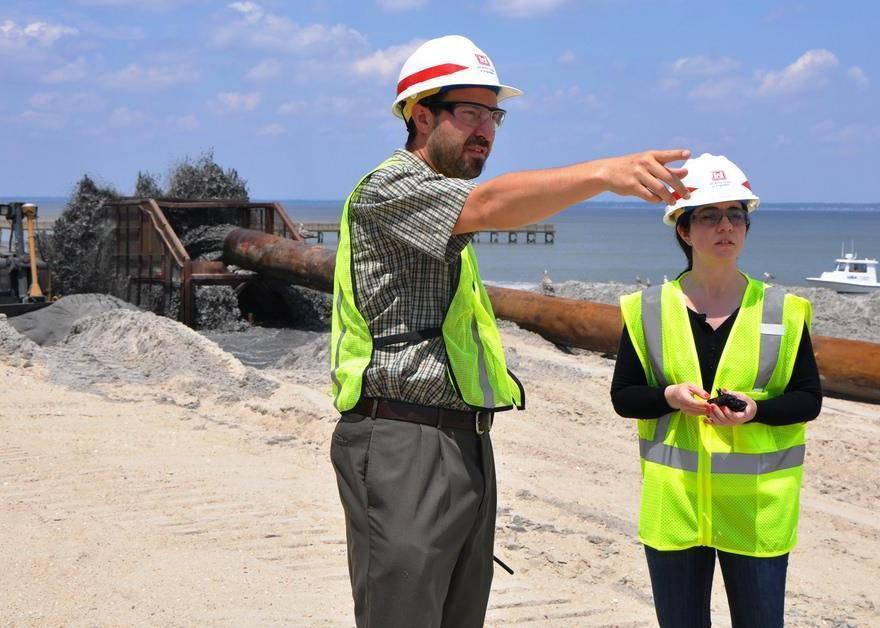 USACE NY // Flickr
#4. Construction managers
Gadsden, AL
– Annual mean salary: $91,570
– #320 highest pay among all metros
– Employment: 40
National
– Annual mean salary: $108,210
– Employment: 284,750
– Metros with highest average pay:
— Anchorage, AK ($160,710)
— New York-Newark-Jersey City, NY-NJ-PA ($149,050)
— Napa, CA ($145,430)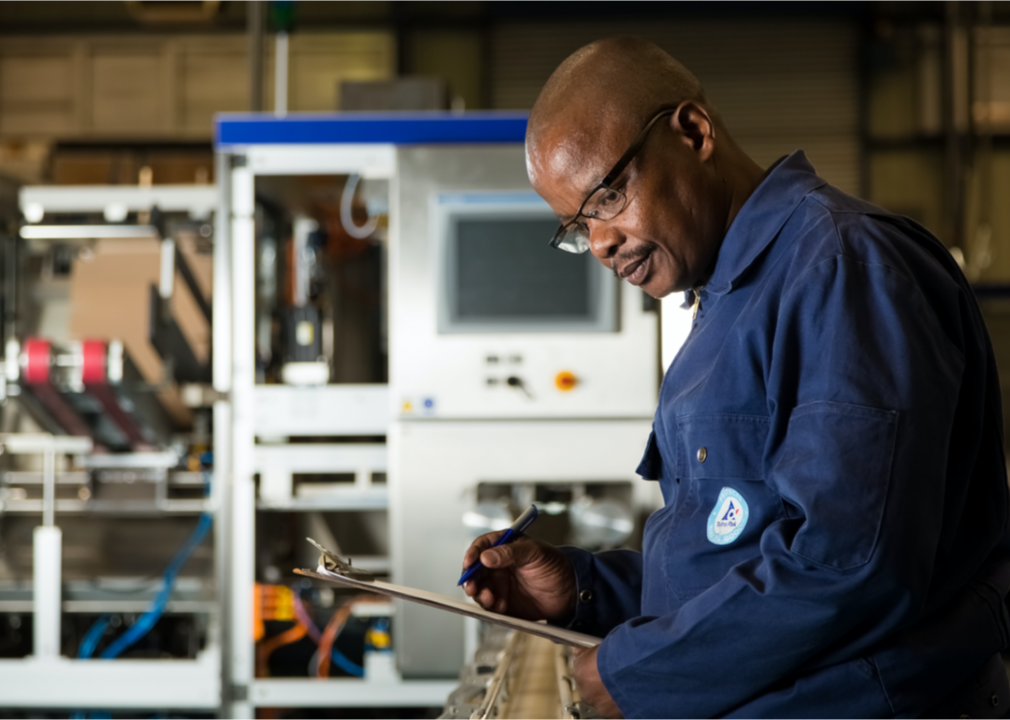 Sunshine Seeds // Shutterstock
#3. Industrial production managers
Gadsden, AL
– Annual mean salary: $93,020
– #459 highest pay among all metros
– Employment: 30
National
– Annual mean salary: $117,780
– Employment: 192,270
– Metros with highest average pay:
— San Francisco-Oakland-Hayward, CA ($155,640)
— San Jose-Sunnyvale-Santa Clara, CA ($153,860)
— Fort Collins, CO ($153,470)
You may also like: Cities with the most expensive homes in Gadsden metro area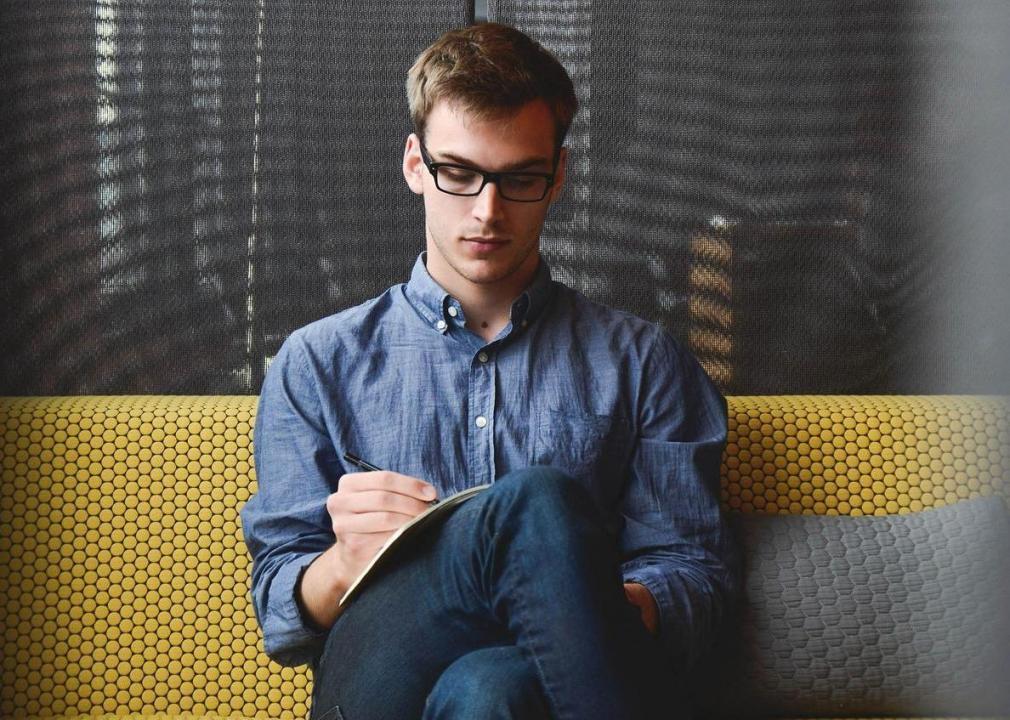 Pixabay
#2. General and operations managers
Gadsden, AL
– Annual mean salary: $99,490
– #255 highest pay among all metros
– Employment: 460
National
– Annual mean salary: $115,250
– Employment: 2,984,920
– Metros with highest average pay:
— San Jose-Sunnyvale-Santa Clara, CA ($165,340)
— Trenton, NJ ($165,030)
— New York-Newark-Jersey City, NY-NJ-PA ($159,210)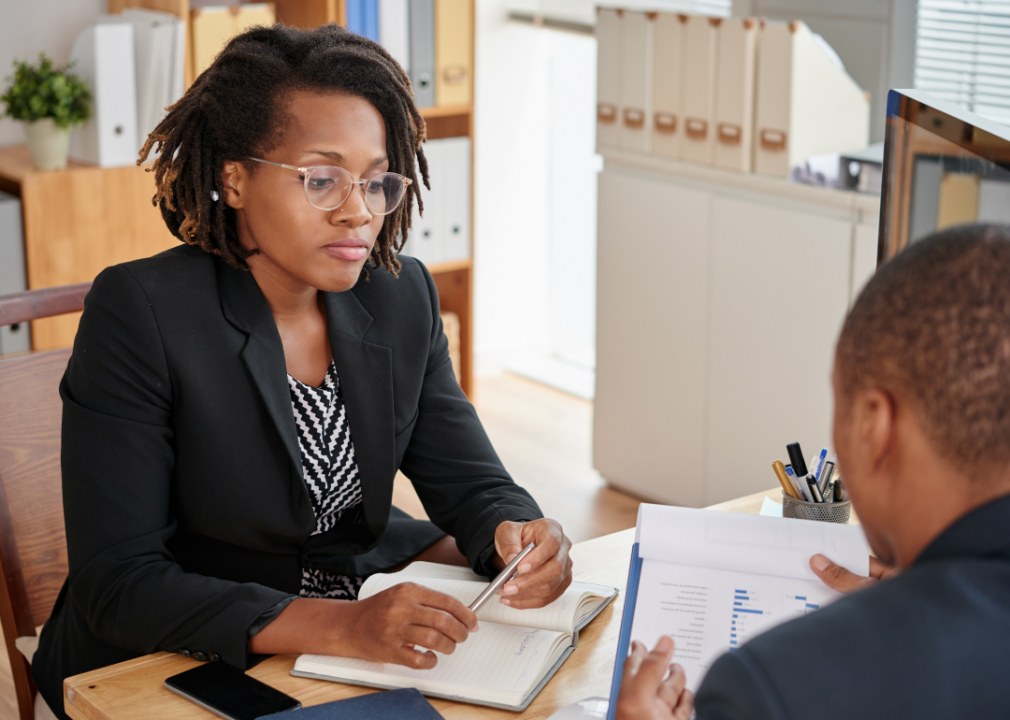 Canva
#1. Financial managers
Gadsden, AL
– Annual mean salary: $107,670
– #448 highest pay among all metros
– Employment: 40
National
– Annual mean salary: $153,460
– Employment: 681,070
– Metros with highest average pay:
— New York-Newark-Jersey City, NY-NJ-PA ($209,100)
— San Jose-Sunnyvale-Santa Clara, CA ($201,330)
— San Francisco-Oakland-Hayward, CA ($188,900)